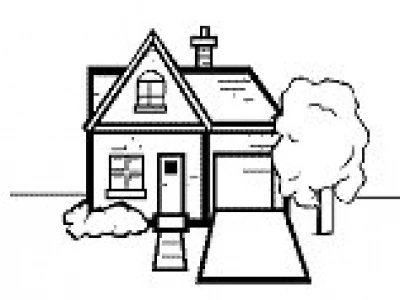 All planning applications in Tarvin Parish that are made to Chester West and Cheshire Council come before the Parish Council. They are regarded as a 'statutory consultee' and their comments will be considered when the planning authority makes its decision. It is important to remember that the Parish Council does not make the final decision itself.
All aspects of planning approvals are guided by complex regulations at both national and local level that seek to balance the needs of individuals to have the freedom to act as they wish with the needs of the wider community to live in peace and harmony with its neighbours. A large proportion of applications that come before the Parish Council are small and largely uncontroversial but some do generate individual objections. Some, for example like the Saxon Heath development, are widely known about and the public is actively encouraged to become involved in the consultation process.
Any individual has the right to raise an objection to any planning application that they feel affects them or their enjoyment of their property. But the CW&C planners and the Parish Council can only respond to issues that are known as 'material factors' , and while each application must be considered on its own merit, only certain factors can be looked at when making a decision.
The main materially relevant factors are:
Design and visual impact
Privacy, daylight/ sunlight
Noise, smell, pollution
Access/traffic
Health or health and safety
Ecology, landscape
Crime (and the fear of crime)
Economic impact
Planning history and related decisions
Cumulative impact
Personal factors (rarely)
Sustainable materials
Internal standards
The main non-materially relevant factors are:
The applicant
Land ownership
Private rights e.g. of access
Restrictive covenants
Property values
Competition
Morality
Number of objectors/supporters
Change from previous scheme
As you can see, the list of 'material factors' is quite extensive. The emphasis will vary if the proposed development is in a Conservation Area, within Green Belt or on a suburban street. While residents have a right to privacy and light they do not have a right to a view. The issue of access and traffic often has to be decided by the application of national standards as a 'busy' road or junction is not the same as a 'dangerous' one. Noise, smell and pollution may pull against a perceived need for more employment. While wishing new development to 'fit in', personal feelings about the style or design are not relevant. This is not an easy process, and it is in order to be as consistent and transparent as possible that the planning rules exist.
The Parish Council also has the power to ask that certain restrictions or conditions be attached to an application. These frequently mean restrictions on the days/hours of construction work, but might include the retention of an existing feature, a tree for example, in the approved design. They can also request that the decision to approve or refuse is not taken just by the professional planners, but is presented for discussion in front of the elected Borough Council Planning Committee.
The Parish Council tries to ensure that it influences decisions in a way that will ultimately enhance the village and the majority of residents while accepting that in this complex area it may not always please everybody all the time.