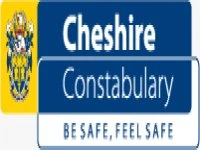 After all the pressures that the summer holiday places on the police service, my mind is now focusing onto the next round of seasonal events which are approaching, and the usual demands that they place on our local officers.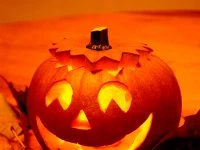 'Mischief night' or 'Halloween' as it is increasingly known as, has grown and taken on quite a commercial basis in recent years. In hand with this development, local officers have developed new strategies to help manage new patterns of behaviour. Last year, window stickers were made available for residents to display in their windows if they did not want 'trick or treaters' to call and schools advised pupils to 456043(these.
))Please look out for this year's measures on offer.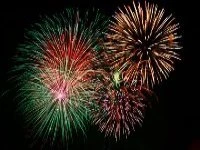 Following on from this will be Bonfire night.
Police have worked closely with local shopkeepers to control the number of fireworks which fall into the hands of irresponsible youngsters. If you spot any irresponsible firework sales in the run up, please notify your local officer.
Lastly, I apologise for mentioning Christmas again whilst there are still a few BBQ evenings left (hopefully), but those of you who are well organised, may be starting to get some early Christmas shopping done.
As you do so, please take common sense security measures:
don't leave piles of gifts on view in your homes.
Try not to leave shopping unattended in your car – if this is unavoidable, try to place it in the boot when there is no one around watching you.
Look after your bank and credit cards, shield your PIN with your other hand whenever you type it into a machine and always check your bank statements carefully. An unrecognised transaction may be the first that you know if someone has managed to obtain your bank details!
Having said all this, please enjoy whatever remaining nice weather comes your way.
Local Priorities for October 2014

BURGLARIES

Local weekly newsletters have identified to residents where there is an increased incidence of burglaries. Specialist and local officers are targeting these areas and appealing to residents to report any suspicious activity with as much detail as can be gathered to police as soon as possible.
ANTISOCIAL BEHAVIOUR

Local officers are already planning for the forthcoming Halloween and Bonfire night periods. Officers are working with local shops and schools to prevent irresponsible sales to youngsters.
ROAD SAFETY

Motorists have become accustomed to dry roads and long hours of daylight. Local officers are taking the speed gun out with increased regularity to those areas where motorists are ignoring deteriorating driving conditions and speed limits. There has been a lot of 'educational' police activity over recent months in relation to excessive speed. A greater use will be made of enforcement, where appropriate, against those motorists who continue to put other road users at risk.