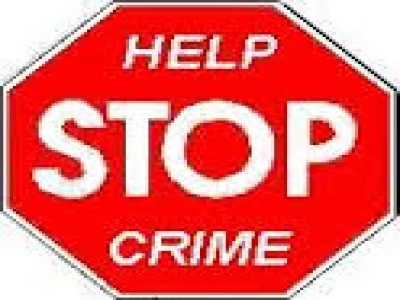 Latest Bulletin from Cheshire Police for Week ending 14th February
The main issue this week has been the high winds last Wednesday evening. This created an exceptionally high demand on police and highways resources as trees and power lines came down, causing damage and blocking roads. A number of road closures were required. In one instance a motorist moved cones out of the way and drove under a tree which was leaning very precariously over the road. They did not replace the cones, meaning that several other motorists followed and were put at extreme risk of having a tree fall on them. Whilst road closures are inconvenient, they are only put in place for the safety of road users and those who are working as quickly as possible to clear the problem. Please be patient and drive carefully in these poor conditions.
On Sunday, a report was received from the Helsby area of the theft of a catalytic converter from a vehicles' exhaust. This follows two similar thefts last week. If you have any information as to who may be responsible, or where the stolen property is being sold, please contact the police.
On Sunday daytime, a Rowton resident reported prowlers trying to gain entry to their house. The resident was elderly, and the property was easily identifiable as belonging to an elderly person. If you have elderly neighbours, please look out for their security and if possible, do what you can to give the appearance that the address is occupied and receives regular callers. This will help to deter thieves from targeting the area. On Monday, a building site in Kelsall suffered the theft of some bricks. Building sites are frequently targeted by thieves, more usually for valuable items such as central heating systems and copper pipe. If you have a building site nearby, please familiarise yourselves with the normal routine and workmen and report any activity which appears unusual.
There have been a number of reports about dogs attacking other dogs this week. It is naturally in a dog's nature to be defensive towards other dogs and such matters are not a police matter. However, dog owners should be aware that they are liable for any damage their dog causes (including injuries to other dogs). If their dog bites a human who tries to intervene, then that does become a police matter, and there is a chance that the offending dog may be destroyed. Please ensure that your dog is kept under proper control.
In the early hours of Tuesday morning, an occupant in Oakmere disturbed an offender trying to break into their house. The offender ran off.
On Tuesday morning, a resident near the rear of Chester Zoo, saw a cyclist pull up alongside her unattended car, smash the window, steal her handbag and ride off. Please, do NOT leave property on display inside your vehicle. Police attended and carried out a search of the area. A male was arrested nearby, in possession of a stolen pedal cycle. Enquiries are continuing to see if he is linked to the theft from the car!
There have been two reported attempted burglaries to isolated rural outbuildings this week. One at Wimbolds Trafford and one at Barton. At the Barton location, the offenders left a large screwdriver at the scene after failing to prise locks off. This clearly illustrates the value of fitting strong locks and hinges.
If you have any information that may assist with any of these enquiries, please call 101.
Regards
Inspector Keith Curbishley