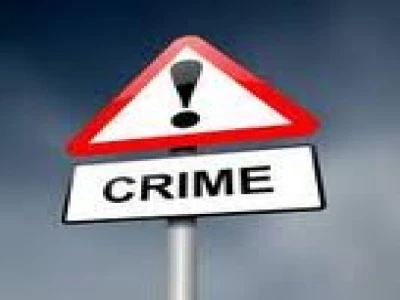 Western Rural Round-up Week ending 09/02/2014
-Local officers have been conducting a number of Road Safety initiatives this week. A Driver Engagement Day was carried out in partnership with the County Fire Brigade on the A56 at Mickle Trafford on Monday whereby a number of motorists were advised about unsafe driving practices. Officers have also been deploying with a speed gun in Doddleston, Eccleston, Waverton and Christleton. Antisocial driving is a major cause of complaints to the police and there will be an increase in the amount of work that officers dedicate to tackling this issue across the whole Western Rural policing area. This activity is aimed at making our roads a safer place for all users.
-Police have taken a number of reports this week across the whole area about suspicious vehicles, either driving up people's driveways, paying particular attention to houses, or hanging around for no particular reason. Police will always check out such reports, which will often turn out to be legitimate workmen. Police urge you to always report any activity which you find suspicious.
Legitimate workmen will rarely mind being checked out by the police, and every so often, such reports lead to offenders being arrested!
-On Monday, a quantity of lead was rolled up and secreted in Vicarage Lane, Little Budworth, apparently in preparation for subsequent theft
-There have been four non-house type burglaries reported this week. On Tuesday, a workshop was discovered to have been broken into in Caldecott, south of Farndon and two chain saws stolen. On Wednesday, a green keepers building in Mollington was discovered broken into. Also on Wednesday, a stable in Belle Vue Lane, Guilden Sutton was found to have had a quantity of Tack stolen. On Friday, the alarm activated at 01.00 at a business in Newton-By-Tattenhall which was found to have been burgled. Regular readers will recognise that there has been a spate of thefts from stables over recent weeks. It is essential that stable owners fit strong, secure, locks to stables and that saddles etc. are marked in some way, to make them identifiable.
-There has been one house burglary reported this week which occurred at 11.30am Wednesday morning in Brackenway, Frodsham. Four male offenders were disturbed and seen to make off in a VW Golf.
-Christleton Sports & Social Club has been having problems over recent weeks, with litter being spread over the sports fields, mainly on a Tuesday night.
-On Wednesday, Rangers at Delamere Forest reported that a lot of damage has been caused to trees and trails by 4x4 vehicles driving round at night on tracks that are not intended for vehicular use. The damage caused runs to thousands of pounds.
-At 0300hrs, this Sunday morning, a resident in Station Road, Sutton Weaver reported seeing males with torches looking into parked cars.
It is highly likely that many of the above reports about suspicious activity have prevented further offences being committed. Police rely heavily on the support and cooperation from members of the public to carry out their work. If you have any information which may assist with these or any other incident, please contact the police on 101.
Regards
Inspector Keith Curbishley