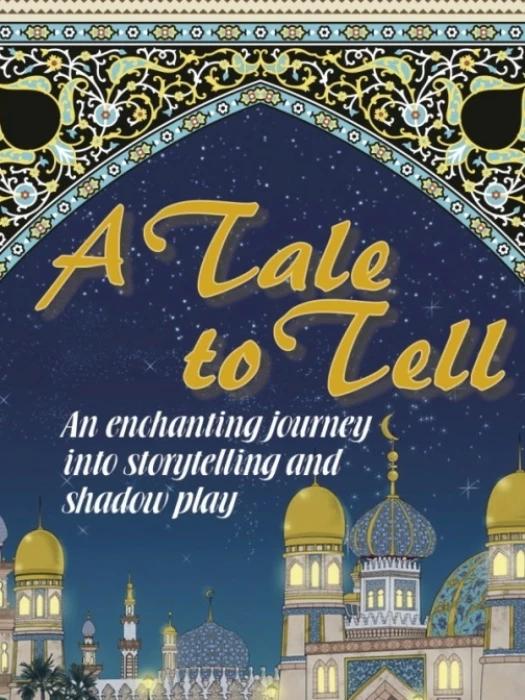 On Saturday (May 28th) I went to see the play 'A Tale to Tell' put on at Save the Family in Cotton Edmunds. Without a doubt the timing, on a sunny Bank Holiday, kept the numbers in the audience down. But about 40 adults and children who were residents, staff and volunteers, gathered to see the play.
I have to admit to having some concerns. The play was billed as being for children 7+ and less than half the youngsters present fell into that age group. Many were 3/4/5/ with a few some even younger and I worried that they might not have the concentration to follow the plot. Also I thought it unlikely that many, indeed any, would have seen much live theatre. Families who come to receive the care and support of Save the Family are in crisis, one that may well have arisen out of stressful and difficult lives. Theatre-going isn't likely to have been high on the list of paternal priorities.
But my worries were entirely unfounded. The play, a retelling of The Arabian Nights and performed by two mesmeric actors, engaged, captivated and enthralled the young audience. The set also consisted of a back-lit tent, a canvas upon which aspects of the tale were illustrated. Bit by bit, the two actors encouraged the participation of the audience, eventually splitting the youngsters into two and using all their suggestions – even the most bizarre – to create Scheherazade's last two tales of Sinbad the Sailor. These were then performed by the impromptu cast in front of the rest of the audience.
There were times when audience concentration did teeter and the grown-ups held their collective breath. A small child wandering around caused a distraction, as did some occasional bouts of tears. But the actor's hold was soon skilfully restored and when the older children participated fully, the younger ones were keen to copy them and play their part.
It is perhaps naïve and fanciful to think that a single piece of drama can change lives. But for an hour, children whose lives have been difficult, relaxed and allowed themselves to be transported somewhere else, somewhere magical. The two star performers, boys about 10 who had looked very disdainful on the whole project beforehand – "How uncool!" – had huge grins on their faces when the applause came. The praise and pride in the audience was palpable.
Many thanks to Save the Family for taking a risk and to Cheshire Rural Touring Arts for helping them put the show on. A huge round of applause must go to Pavla Beier and Isabel Hewitt from Theatre Company Blah Blah Blah. If they ever turn up on a CRTA's menu in the future, I shall certainly book them.
The next CRTA show in the Community Centre is Boxy and Sticky at 4.00pm on Monday June 27th. This is billed as being for 3 to 5 year olds, but I think a mature two year old and a lively 6/7 year old will also enjoy the performance. Tickets £4 and £6 from me on 01829 741962 or online at www.ticketsource.co.uk/cheshireruraltouringarts