Recently the Parish Council was sent a copy of a report prepared for Tarvin Primary School regarding the state of the flat roof. The report made disturbing reading, the roof is aging and has been mended and patched on numerous occasions. With heavy rain, water regularly leaks into the building and causes many maintenance problems. The report concluded that the roof needed replacing completely as a matter of urgency.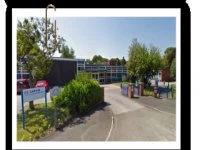 The Head Teacher asked the Parish Council to support the Governors and himself in putting pressure on Cheshire West and Chester Council to allocate money for this work to be carried out as quickly as possible.
The Parish Council agreed to do this and to write in support to the relevant authorities and to the Borough Councillors. They understand that meetings have been held to discuss the problem but, being very aware of the current financial constraints, they want to ensure that the needs of Tarvin School reach the top of the investment priorities.
Tarvin Primary School has just received a very goodOFSTEDreport. The premises have recently been extended to cope with the expected number of new pupils as Tarvin village expands. The school is a source of pride locally and well-respected by all those who have contact with it. The Parish Council feels very strongly that having a roof without holes should be part of the deal.