Remembering the first World War – Christmas Parcels for the Soldiers in 1915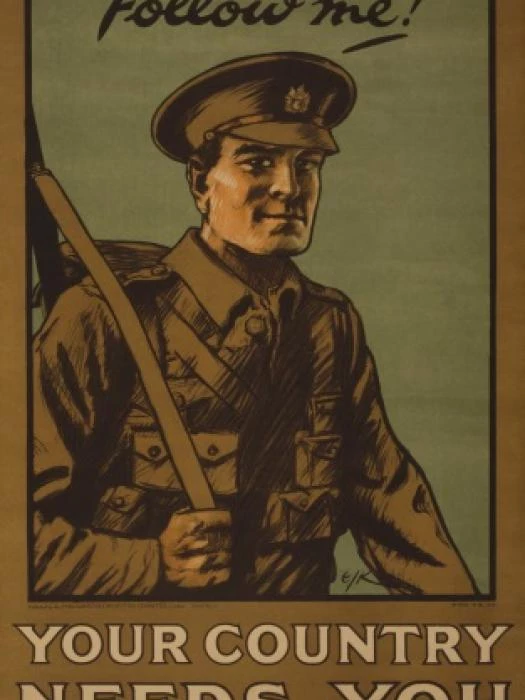 By the autumn of 1915, it was clear that the war wouldn't be over soon and the people of Tarvin were keen to support their relatives, friends and neighbours at the front. At that time a lot of village life still revolved around the church and in September the parish magazine carried this message:
'CHRISTMAS PRESENTS FOR OUR SOLDIERS
All will no doubt feel that our brave lads, and they are brave, who are serving their country so loyally in Flanders, in the Dardanelles and elsewhere should not be forgotten at Christmas. We hope to send a parcel to each and it is a fairly big business. Any donations to this fund sent to Mrs Wilcockson at the vicarage will be very gratefully received and acknowledged in due course.'
An organising committee was set up and the donations rolled in. In November, the parish magazine was able to publish a short notice which read, 'It is hoped to send a Christmas parcel to all Tarvin and Duddon men in the army. The committee who have this matter in hand would be greatly obliged if the relatives of the men would send their addresses to the vicarage at once.'
Between 80 and 90 parcels were sent out and in February 1916, the parish magazine published this article:
'CHRISTMAS PARCELS
The parcels sent to our Tarvin and Duddon men who are serving with the colours have been greatly appreciated and a number of letters of thanks received. We give a few extracts which we are sure will be read with interest.
A man who has been serving in the Dardanelles writes under date 4th January :-
'Many thanks for the parcel of good things which I have just received. I am pleased to say it arrived in first-rate condition, although so long on the way. You will have read of our leaving the Peninsular. Christmas was spent on board the transport lying a few miles off the scene of our former operations. It was a very quiet one.'
The following comes from Salonica dated 30th December:-
'Just a few lines to thank you and my many friends in Tarvin for the Christmas parcel that I received in good condition. I can assure you that every article it contained was much appreciated by me. We had a good spread on Christmas Day; a couple of turkeys, roast beef, etc. and finished off with a sing song at night. We all enjoyed ourselves thoroughly. Of course, we did not have a fancy room to dine in. We rigged a place up as well we could. We built the sides with biscuit boxes and covered the top with a tarpaulin. We also made tables of boxes of biscuits and seats too. It looked very well at night when we got it lit up with about twenty candles and our officer in the chair.
He made a little speech in which he said he greatly appreciated the way we went about our work and a few other things which were very encouraging; after which we started our sing song and finished about midnight with the National Anthem. It was the merriest night I've had since I've been in the army.'
One of our men in France writes under date 12th December:- 'Please accept my sincere thanks for the parcel which arrived quite safe this morning. I must congratulate you on your packing. I think it the most sensible method I have seen, the sand bag coming in very useful. Even my N.C.O.'s remarked on it. I don't know where it will eventually be placed as we are not using any just now but I hope to let you know at a future date what became of it. Of course it is needless to mention where the other things will go! I think it a most pleasing parcel and a credit to the kind friends in Tarvin.'
The following comes from a man who fought at Neuve Chapell and Hill 60, dated 18th December:-
'Parcel received today. Thanks very much for same. Kindly convey my thanks to friends in Tarvin who have our welfare at heart. We all feel it is a pleasure to fight for our friends when they are so kind to us.'
We should like to give many more extracts from the numerous letters we have received but our space is limited. The pleasure (the parcels) have given is our reward for the effort which has been made to raise the money and for the work entailed in the packing and dispatching.'