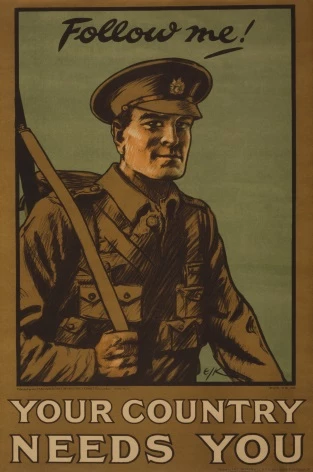 On Monday August 27th, it will be one hundred years since James Wright died from wounds received on active service in France.
Known to everyone as Jim, and the second youngest of a large family, James was born and grew up in Tarvin. Before he enlisted in the Second Battalion of the Grenadier Guards, he had lived with his parents, Samuel and Martha and his eleven brothers and sisters at The Sheaf in Stapleford. Of the twelve children, seven were boys. Five of them went to fight in the war and the three youngest lost their lives. Samuel, who was two years older than Jim, was killed on June 6th 1916 and Arthur, who was three years younger, lost his life on March 21st 1918.
This is a transcript of pages 3 and 4 of a longer letter written by Jim to his brother Joe. There is no date on the letter but the content suggests that it was written in 1916 at about the time when Samuel was killed.
'Well dear Joe I don't get any news of Sam. I have not had a line since he came over. I have wrote to him and the last time I wrote a few days ago, I asked that it may be opened and please send me news of him if it should not happen to reach Sam so I am patiently waiting for an answer for the last letter I had from Mother she seemed uneasy about him and wrote as if she had no news of him for a long time and was worrying about the letter she had forwarded on to him still I trust they have had good news of him by now and hears regularly from him.
Well dear Joe I have not much news this time so I trust that all will be well with you in the future and that God will pour his blessing upon us and grant us with a double portion of his strength and that we may be able to carry on and bear the trials and troubles which are before us. I trust that he will be with you and bless yours and grant us a speedy and victorious peace in the near future for I am sure that all has more than enough of it and praying and patiently waiting for that day to dawn when we shall be blessed with peace.
So now, dear Joe will close with fondest love to you and yours and pray God's fullest blessing be with you and yours always. With much love and kisses to the children
Your loving brother Jim xxxxx

This is what we sing after service
God save our gracious king
And home and courage bring
Safe at thy call
Safe may our empire be
Glorious on land and sea
Hear this our prayer to thee
God save us all
This would be nice to sing in church'
Another of Jim's letters has survived. This complete letter was possibly Jim's last letter home. (The grammar, punctuation and language in both letters are as Jim wrote them).
10/6/18 26768
Some where in France
Dear Joe and Lizzie,
Just a few lines thanking you very much for your welcome letter, dated the 10th. Pleased to hear that you are all well at Home, but sorry that you are suffering with your back again. I hope you get a little more consideration with it this time.
I wrote a long letter to Mary as I mentioned to you in the last letter, but I have had no reply. I am wondering whether she received it or not. I have often wondered the same many times when I have wrote before, it has been no encouragement for me to write but I have kept on doing so in the hopes of having a letter in return, but Joe I have a little pride in me, but many times I have put it on one side, on account of the future but I cannot help it when it rises and comes to the front, and I will carry on now, I don't want to trouble you Joe or any other one. I am sorry now that I mentioned it to you, so never mind troubling about me. I am very thankful that I keep rubbing along, and I look to the future with a good hope that it will soon be with us as we long for it to be, but I do trust Joe that God will bless you and yours and that you don't see this country. I will be contented wishes come as you would like.
Well dear Joe I cannot write as one would like you know that but there is no changes much out here. Jerry seems to be throughing (throwing) is weight lower down the line this time than when he started he must be getting very much weaker and I hope he is if it means that we can end it so much sooner.
Well Joe I have no more time closing with fondest love to you and Tom and may God's richest blessing be with you and your loved ones. Give my love to the children hoping that all are well. With much love
Your loving brother
Jim xxxxx'
(On the back of this letter, James has scribbled 'have received a letter from M)
James was killed in action at the Second Battle of Arras at the Battle of the Scarpe. He is commemorated in perpetuity at the Mory Abbey Memorial at Pas de Calais.
Samuel, James and Arthur are all remembered with honour on the Roll of Honour in St Andrew's Church.
The Wright family were regular worshippers at St Andrew's Church. The recipient of the letters, Joe was a chorister and the letters, written on cheap, lined paper in purple indelible ink, have survived because they were kept inside Joe's Hymn book, which had been presented to him for over fifty years as a chorister at St Andrew's.
James Wright was a church sidesman, a Sunday School teacher and an enthusiastic bell ringer, as well as being a leading member of the Christian Men's Club.
A hundred years later, James descendants still attend St Andrew's where his great, great, great nephews serve on the altar.
On Saturday, August 25th, the St Andrews Bell Ringers will be ringing a special peal at 12.30 pm in remembrance of the centenary of James' death.