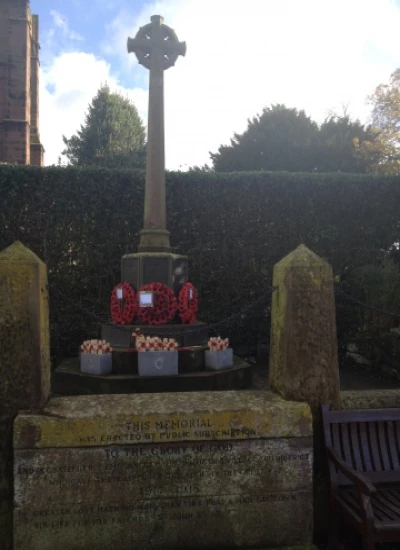 A Video to commemorate Remembrance Sunday has been produced for those who are unable to attend the limited live Remembrance Sunday Service today because of Covid restrictions.
This video is on You Tube and can be publicly accessed after 10 am today via the link as follows https://youtu.be/WT6S6EPtPVM.
The video will also be premiered by Adam Friend at 10 am on the St Andrew's church Facebook page, Tarvin Parish, for those who may want to make sure they can connect.
The video service lasts for just over 30 minutes but for those wanting to watch it and have the two minutes silence at 11 am, then this occurs at 4 minutes and 40 seconds into the video.