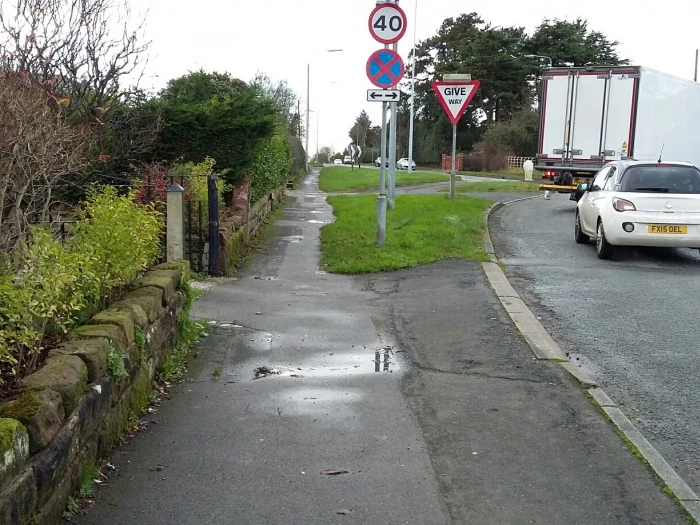 The arrival of two people in High-Vis jackets in the High Street was noted with interest, (Wed., Jan 6th). The young lady in the party was a CW&C Highways Department engineer and she was assessing and measuring the pavement from the Playing Field to Hockenhull Lane. It appears that renovation work is to be carried out to both the kerbs and the pavement surface.
This part of the footpath is in a very bad shape after what appears to be many occasions of both digging up and patching up. The surface may also have been compromised by the number of vehicles who park with their wheels on the pavement, despite the fact that parking on that part of the High Street is quite illegal.
Councillor Sue Hardacre, who stopped and asked the questions said "The Engineer was obviously unable to give a specific time for when the work would be done. However I did gain the impression that it might be in this financial year, so that should be in the next few months at least. But I stress that this was just my impression and if I get any more information I will pass it on"
While we are all aware that the budget for Highways has been reduced, there is still a budget to be spent and the Parish Council will try and ensure that Tarvin gets a fair and proper share of the monies available. If any resident feels that there are other areas that need urgent attention they should report it to CW&C using the on-line reporting system, or bring it to the attention of Mike Hassell, Parish Clerk on 01829 741075 or email miketarvinparish@aol.com