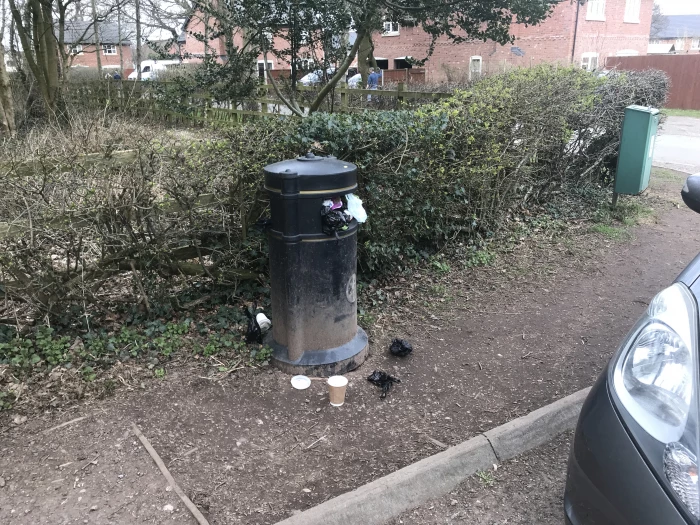 Here we go again; Litter bins crammed full and not emptied when they were supposed to be.
I spoke to a Cheshire West and Chester Council employee about this and she informed me that by far the best way to get bins emptied / streets fixed etc is to report it via the council website. She said that the more people who report it in this way, the more likely it will be done as it is automatic.
It may be a little inconvenient but it is quite quick and can be done on a smartphone or tablet as well as a standard computer. here is the link: Report Street cleaning issues
In the meantime, it seems a pity that some Grogans walk users feel unable to take their litter home if there is no room in the bin.
Ed: I have reported all the full bins in the woodland and on Heath Drive. The more people that do this, the quicker it will get done.