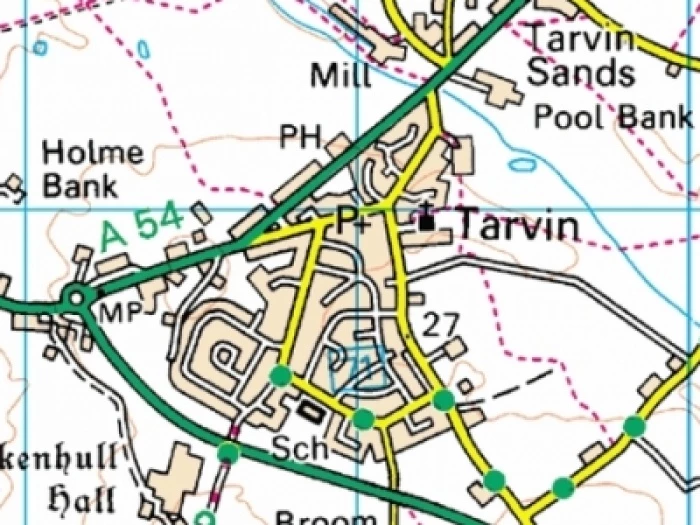 Our recent articleon the The Parish Council having received a draft of a possible housing development on the east side of Tarporley Road has resulted on a number of comments on the Tarvinonline Facebook page.
If you do not subscribe to Facebook you could ask two questions of Tarvinonline:
1. How can I see what everyone is saying without joining Facebook?"
2. How can I make my views public without joining Facebook?

The Answers:
Q1: When Tarvinonline receives a number of Facebook messages on any particular article, the Editors will decide whether it would be of interest to our followers to publish an article including those messages for our non-Facebook readers. That way all our readers can at least see what everyone is saying.
Q2: Tarvinonline now includes the "Add a Comment" button on the bottom of this and future pages, just click on the button and we will receive your comments! The comments added in this way are only visible to the Editorial team until they have been moderated and passed for publication.
Comments received via Facebook regarding the possible housing development on Tarporley Road:
"yes, let's have more houses and more cars going through Tarvin with no extra parking spaces, school places or slots at the docs! Good idea, well done."
"There is 20 parking spaces. That'll help. And will there be more sheltered accommodation? ????"
"Yes let's build more houses and turn a village into a town . Saxon Heath already spoilt Tarvin"
"another village being spoilt for overpriced housing for the yuppie set"
"my great, great, great, great,great, great grandparents must be turning in their graves ...."
" I remember when Tarvin used to be a village"
"another greedy land owner out for a fist full of money !!!!!!!!"
"They certainly know how to suffocate a Village. Don't they just."
"Good to see a village expanding, new development in the village putting value in the area and if people use the village shops pub etc... Then it will see an up and coming village."
"A picture of St Andrews church from what looks like the top of Cross Lanes. This proposed development will wipe this view out forever, if I have my bearings right!"
These are a selection of comments seen on the Tarvinonline Facebook page following the publication of this article. These are the views of the individuals who posted them.
The editorial team at Tarvinonline will not publish or re-publish any content that is considered contrary to our stated editorial policy.