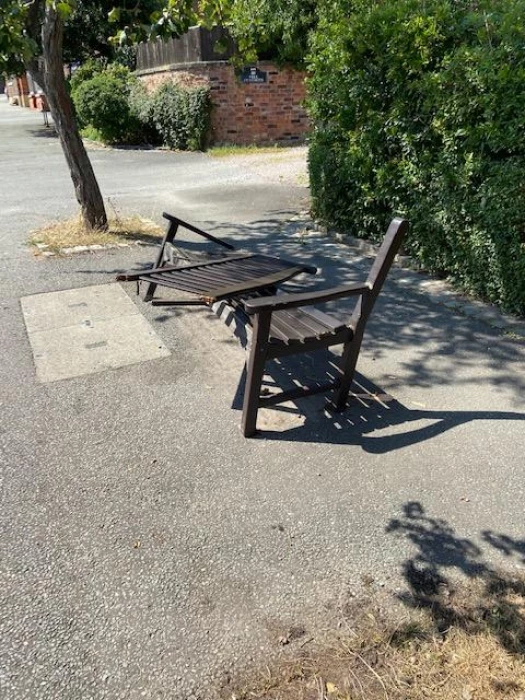 Our article on Wednesday, 17th August, about the broken bench on the High Street produced a range of responses and comments on our Facebook page but one in particular should be of interest to the residents of Tarvin.
It was from a local company called Cheshire Barn Homes who wrote the following:-
"Good Afternoon, I'm sorry to read the recent damage to the seating in Tarvin, being local people we know how often it was used by so many people. We would like to offer to pay the cost for the installation of a replacement, please could the Parish Council contact us to arrange" 
We have passed this generous gesture on to the Parish Clerk for consideration by the Parish Council, hopefully at their meeting next Monday.