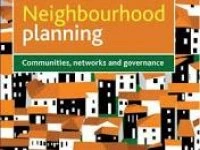 The Inspector asked:

Policy LS1 allocates a site for recreational facilities. What is the justification for the allocation of the site which appears to be under private control when there is no means of implementing the proposal?

The Steering Team response was;

The information contained within the Plan outlines the pressures on current leisure facilities within the Plan area and the need for new facilities to meet both existing and anticipated demands. The Steering Group considered a number of possible sites within the plan area on which new facilities could be established. It was unable to identify any suitable land in the Plan area which is in public ownership and free of a lease at the present time. Only one site, the King George V Playing Field, is not privately owned – it is a registered charity. As outlined in the Plan, the King George V Playing Field is already used intensively for leisure activities and the Steering Group was unable to identify any ways in which it could meet the needs identified. For this reason, it was excluded from further consideration.
The preferred site to the east of Tarporley Road represents the best option for the village with the lowest level of inconvenience. Information provided to the Steering Group indicated that the land is owned by CWaC. We have also been informed that it is at present subject to a long-term lease. We believe that the identification of the area in the Plan would open up the possibility of it being used for leisure activities on expiration or renewal of the lease or in the event of changes to the circumstances of the current leaseholder. CWaC as landowner does run recreation facilities in other parts of the Borough through an arms-length company. There is no reason to assume that at some future date it might invest in Tarvin, a key rural service centre which has been starved of recreation investment despite more and more houses being built. If and when the Plan is approved the Steering Group hopes that the Parish Council will use it to put pressure on CWaC to improve recreation facilities.