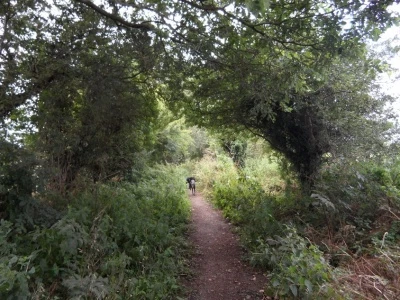 Communal Action over Rights of Way

Following a recent meeting with Cheshire West and Chester Borough Council's Greenspace Team, Councillor Ray Williams advised the Parish Council that the budget for the upkeep of Rights of Ways had been drastically cut. While the Borough Council would still get involved in issues of obstruction of rights of ways and other legal problems, regular maintenance on any scale was now a thing of the past.
To ensure that the public are still able to enjoy the wonderful countryside, CW&C Greenspace Team and the Cheshire Landscape Trust are involved in an initiative to encourage communities to 'adopt a way' and keep it open, perhaps by cutting back the vegetation a couple of times a year. It is possible that small grants to cover improvement works might be available. Such schemes are not uncommon in other parts of the country.
The Parish Council is very mindful that local residents pay their Council Tax and expect a certain level of services to be provided out of that budget. However the current economic realities are stark and the involvement of communities in the provision of a number of services is likely to become the norm in the near future. The Parish Council would be happy to talk to any group who wishes to become involved in such a scheme and to facilitate any work they might wish to undertake.