We received this from a Tarvin resident today: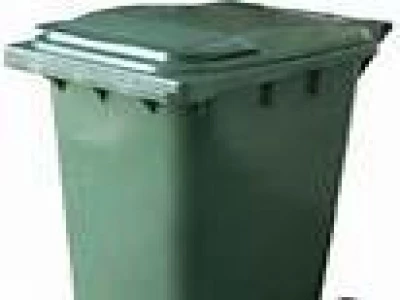 "The articles today about rubbish made me decide to record the saga of my green bin.
During July I was still trying to catch up with garden waste. I had made several trips to the tip and the bags of rubbish never seemed to lessen. So I contacted CWAC to order a 2nd green bin.
The order was acknowledged and I was told that I would have my bin within 10 working days. By August 17th no bin but the £40 one pays for a 2nd bin had left my account on August 4th.
These bins have to be ordered by phone, on questioning the lady I spoke to as to why not by email, she said that phone is better for coordinating all departments involved. It also costs us more with the long waits involved.
I was told the bin would arrive that day. It did and that afternoon I decided to get some extra rubbish into it for collection the next day. We had already put our boxes and green bin on the drive ready for the following day. I then realised our 1st green bin was missing.
We looked along our road and it couldn't be seen. The conclusion we came to was that the CWAC employee who had delivered our 2nd bin had removed our 1st bin amount complete with the very large amount of rubbish it contained !!!
Back to square one. I rang CWAC to inform them and they ordered me another green bin with 10 working days delivery.
I am assured that my bin will be delivered today. Watch this space!
How many perfectly adequate bins get thrown out in this way. What a total waste of money. There are no doubt lots of similar stories "
Ed: You just cannot believe this!!