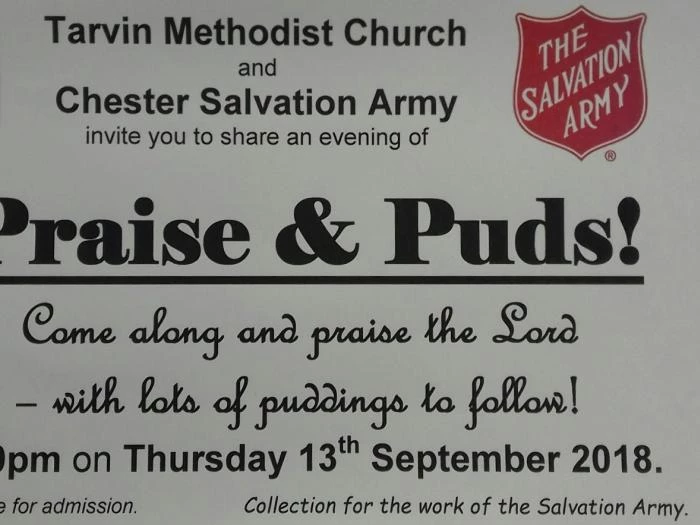 An invitation to anyone who would like to come along and support the work of the Salvation Army in Chester, to enjoy good music from the band and a chance to join in singing with the choristers followed by excellent refreshments.
No charge but all proceeds from the collection will be given for the work of the Salvation Army. A warm welcome and a very good evening awaits you at 7.30 in the Methodist Church on Thursday 13th September.
We look forward to your company.
.