By Tarvin Webteam - 3rd January 2018 6:00am
As healthy people, we all know that donating blood can provide an essential lifeline to those in need. Agreed? So your blood could be the life-saving treatment for patients with cancer, severe anaemia, complications at pregnancy or even accident victims. However, if you are still in two minds whether to donate blood, maybe you should consider that not only does it help others, but it can have great health benefits for you too.
With a free blood analysis check-up which will identify any abnormalities, one of the health benefits is that it can reduce the risk of heart disease. As iron is an essential element for the proper functioning of the body, excessive iron build up can result in serious oxidative damage. So regularly donating helps to keep the body levels of iron in check.
In the local area, the next opportunity to donate will be at Tarporley Community Centre on Tuesday 30th January — please go along if you can make it!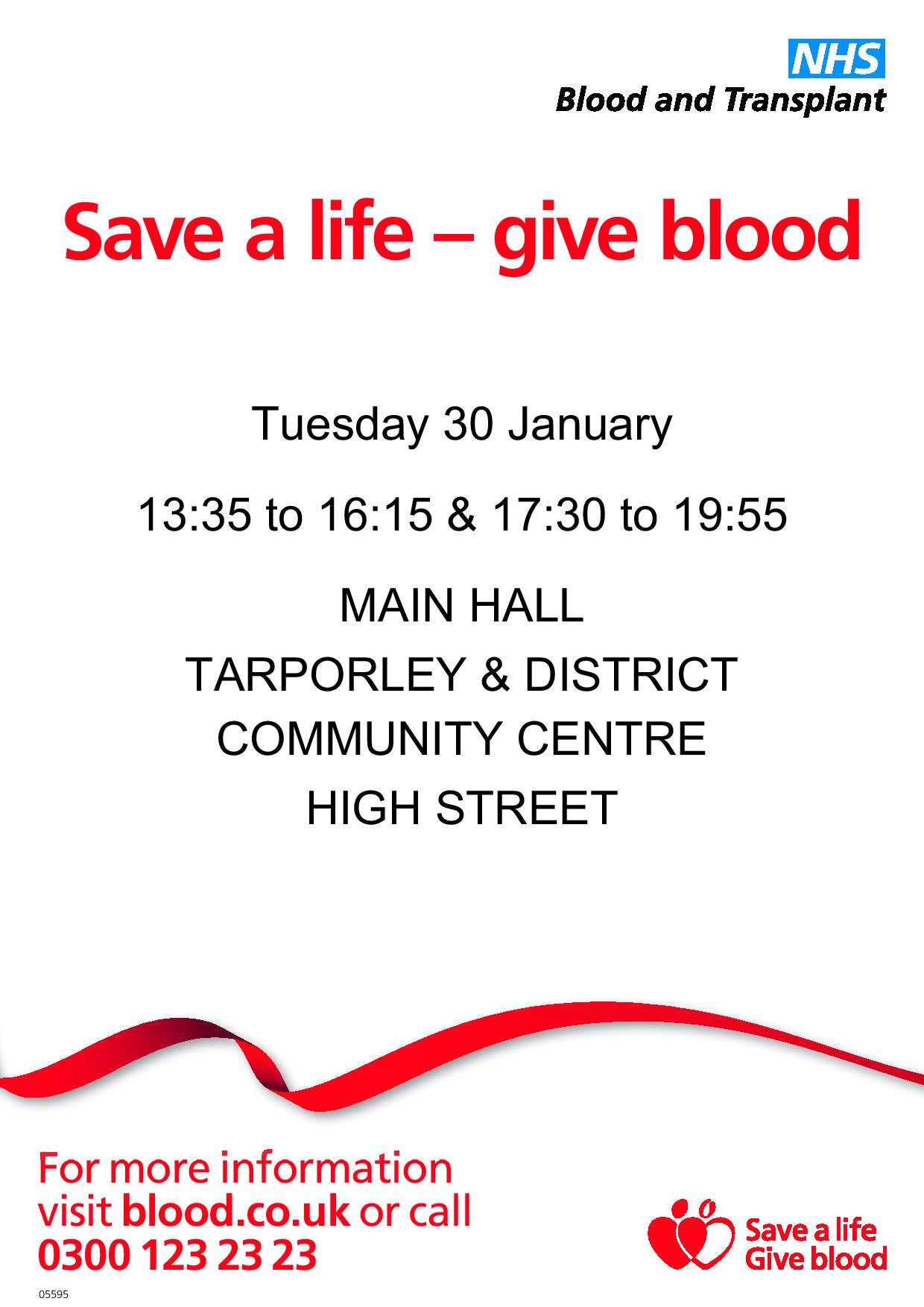 popular recent storiesAlso in the news