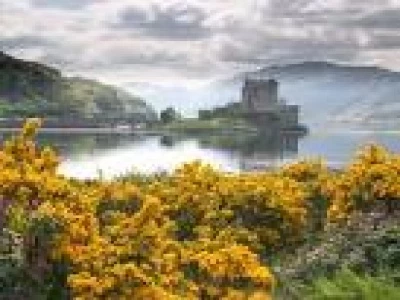 Tarvin Meeting Point took an in-depth look at Scotland last night, a meeting made more interesting given the current political situation. TMP has a tradition of looking at a foreign country – perhaps by September Scotland will fall into that category.
The meeting heard about the complex geology and geography of a country that was extensively shaped by glaciers. It has an equally diverse and complex early history, with invasions by the Romans, Irish and Vikings adding to the rise of early kingdoms from a host of tribal groupings. The increasing Anglicisation of Lowland Scotland created more divisions and the country's 300 year long 'Auld Alliance' with France caused many problems in its relations with its southern neighbour. The two crowns were united in 1603 and the formal parliamentary union was signed in 1707.
Despite its small population Scotland has always punched above its weight in terms of intellectual progress and it is the birth place of many scientists and philosophers of world renown. It has specialised in Mathematicians, Physicists, Chemists and Engineers, though many of these developed their skills in both English and Scottish Universities.
The country has its own legal system, banking system and musical and literary cultures.
No members of TMP are Scottish so the debate on independence was somewhat muted. On the pro-independence side it was felt that the political distance between Westminster and the electorate – felt by many – was particularly acute in Scotland, and that a Parliament in Edinburgh would be closer to the people. The counter argument was that the promises being made for a post-independence world were based on unsubstantiated political policies that could change or be undeliverable were independence achieved. The question was also raised that maybe England would be better off without their troublesome northern neighbour!
To extend their understanding of the Scottish situation the group will be reading the author Denise Mina at a future meeting. The next meeting will be on Thursday April 17th when all aspects of the colour purple will be looked at. Please call 01829 741962 for details.