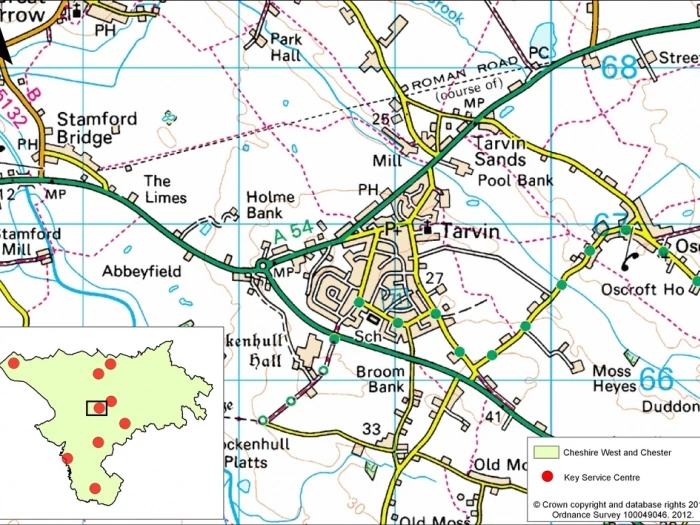 As part of its continuing development and refinement of the Local Plan, Cheshire West and Chester Council are seeking to address the issue of settlement boundaries, a line that would indicate the limit of development. Such a line should prevent the merging together of towns and villages but still allow room for some development in the future.
Tarvin has two excellent road boundaries, the A 54 and the A51, which act as a reasonable barrier to expansion to the north and west. Tarvin is also surrounded by Green Belt which currently limits growth in these directions. However, there is no such barrier, natural or mad-made, that affects the eastern side of the village, beyond Tarporley Road.
The Parish Council has for some time, recognised the danger in the situation. While accepting that some development might be acceptable to that side of the road, it has always supported the view that there should be open countryside between Tarvin and Oscroft. This is not only to preserve the view and the landscape, but to make sure that there was still enough farming land available to support a profitable agricultural business.
At the meeting earlier this week (Monday Nov 23rd) it was agreed that a proposed eastern settlement boundary should run south, and in an approximate straight line, along an existing footpath from the south east corner of Church Farm towards the white lane – a field access path that runs east by Brown Heath Farm. This would allow the village to maintain a cohesive whole while allowing Oscroft to remain a geographically independent location.
This information will be sent to CW&C as part of the consultation process.