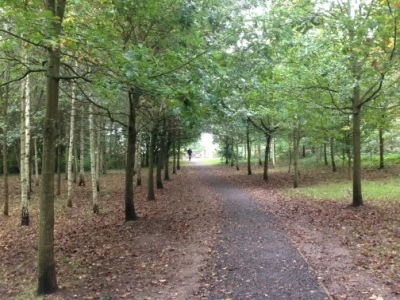 We received this email from a concerned resident who we understand works for the NHS.
"I'm getting concerned about a lax attitude towards social distancing practice on Grogans Walk. People from different households, conversing across the pathway or in front of the gates. And not leaving enough space for people to get past.
Is there any way you can post some advice on here about what people should and shouldn't do? This virus isn't going away any time soon. And it will be here longer if people don't act accordingly."
Ed:When i walk this stretch every day its early evening and there is almost no-one around just perhaps the odd dog walker. There are social distancing notices on gates at both entries to the Woodland walk so there is no excuse for not following what is national guidelines on distancing. What we don't want is for this to become a significant issue and complaints to the Trustees such that the walk may be closed on safety grounds.
Perhaps asking walkers to stand on one side of the path is not too much to ask?