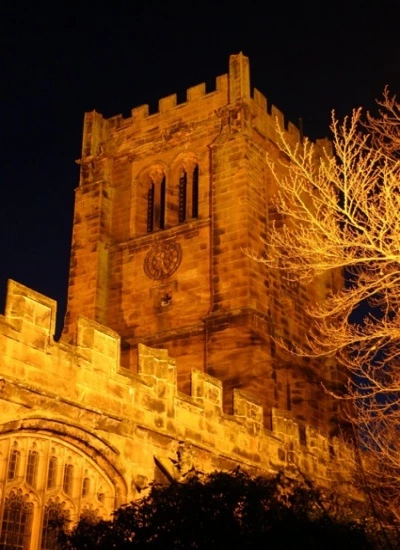 Around 200 people took part in the Christmas Concert in St Andrew's last Friday, when Musical Director Michael Reynolds led a combined choir of Chester Chorale and our own Church Choir in an evening of Christmas music and readings.
However, the stars of the evening were the Tarvin Youth Choir, who as well as singing themselves, the three items "It's a magical time of the year", "Because it's Christmas" and "Carol of the Children", joined forces with the combined choir to sing "Immanuel" and "Star Carol".
The combined choir delighted us with "Up good Christen Folk" "Jesus Christ the apple tree" and firm favourites "Silent Night", "The Three Kings" and "O holy night"
Humour came in the form of Charlie Clubbe's Baritone Solo rendition of "The Carol Singers", and two readings.
The enthusiastic and responsive members of the audience joined in traditional carols, before the magnificent finale of "Joy to the World"
A great evening culminating in wine and snacks.