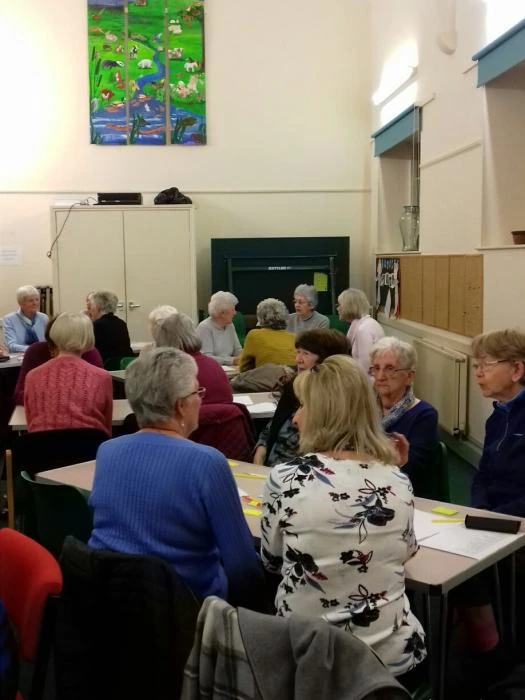 The first meeting of 2018 of the St. Andrews Women's Group took place in the Parish rooms on Wednesday 7th February. Hosted by the Rev Barbara King it was an almost record attendance to meet together and discuss the future of the group.
There was an overwhelming feeling that we should continue and our meetings to follow roughly the same pattern as before. A committee of 6 volunteers was formed to assist the Rev Barbara and will meet to arrange the programme for the coming year with perhaps some new topics along with our favourite regular speakers.
The evening provided a very sociable and happy atmosphere with a quiz, lots of discussion and of course cake with tea and coffee.!
Our programme will be published before our next meeting which is at 7.30pm on the first Wednesday in March. For only £2, an enjoyable evening with refreshments and a warm welcome awaits. If you would like to join us you will be made most welcome.