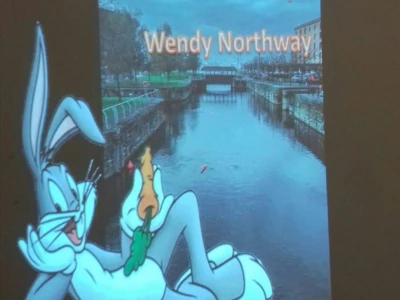 Another full house for the March meeting of the St. Andrews Women's Group when our speaker was Wendy Northway whose subject was the marine life of Liverpool Docks.
Wendy is a member of a diving team that has a licence to dive in Liverpool docks at certain times of the year. This enables them to photograph and closely observe the marine life that has returned to the docks since the regeneration works carried out in the 1980's.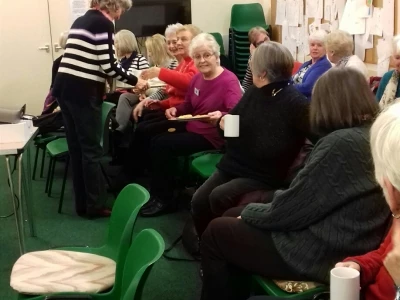 The purity of the the water now is so good that numerous species of sea life such as mussels, crabs, flat fish and many other varieties exist in great numbers. The photographs taken underwater enabled us to appreciate the wonders that are to be found there.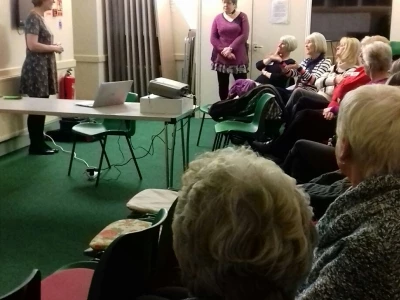 Wendy is a very enthusiastic and interesting speaker and we thank her for an enjoyable and eye opening evening. We also wish her and the diving team the best of luck with all their future underwater research.
Our next meeting will be on Wednesday 1st April in the Parish Room at 7.30 when our speaker will be bee keeper Mr. Clive Richardson.
Ed: Click on photos to enlarge