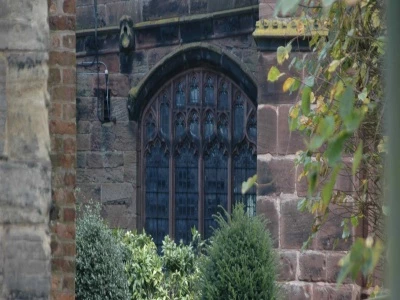 Well I think hilarity won hands down at our September AGM. Veering away from our usual style of annual general meeting we quickly dispensed with the business and moved on to enjoy an evening of wine, cake and quizzing. I think, in retrospect, the wine and cake should have been served after the quiz as there was so much laughter and very little concentration! Certainly a fun evening was had by all.
Our next meeting will be on Wednesday 5th October when we will be off into Chester for the second instalment of the Ghost Tour but we will be back in the Parish Room as usual for the November meeting.
If you would like to give us a try do come along on the first Wednesday of the month at 7.30 p.m. in the Parish Room next to St Andrew's Church. All are welcome to our meetings, and for £2.00 which includes Tea/Coffee and biscuits it makes a really varied, interesting and friendly evening.
Other dates for your diary are:
2 Nov 16 Keeping Safe in your Community
7 Dec 16 Christmas Party
4 Jan 17 No meeting
1 Feb 17 The first 25years of Tarvin MU
1 March 17 Hip Hip Hooray
5 April 17 The History of Quilting
3 May 17 Parkgate – Port & Resort
7 June 17 Barbara King – Curate
5 July 17 Summer Outing