Tuesday 20th June is almost the longest day – and an excellent choice if one is planning an evening visit. Tarvin Gardening Society for once was leaving the safety of our Community Centre and venturing on a visit to one of our local treasures – Stonyford cottage Gardens and Nursery at Oakmere.
This is a garden which has been lovingly created over the past 35 years by the Overland family. They have turned what was, in the early 1980's, a derelict cottage with swampy gardens into a garden which is now one of Britain's "Gardens of Distinction", one of The Daily Telegraph's "Best of British Gardens" and has featured on Gardeners World.
There were 28 of us who were fortunate to have a glorious evening as we were taken on a conducted tour by Andrew Overland, who, together with his brother, Philip, now run the Garden and Nursery.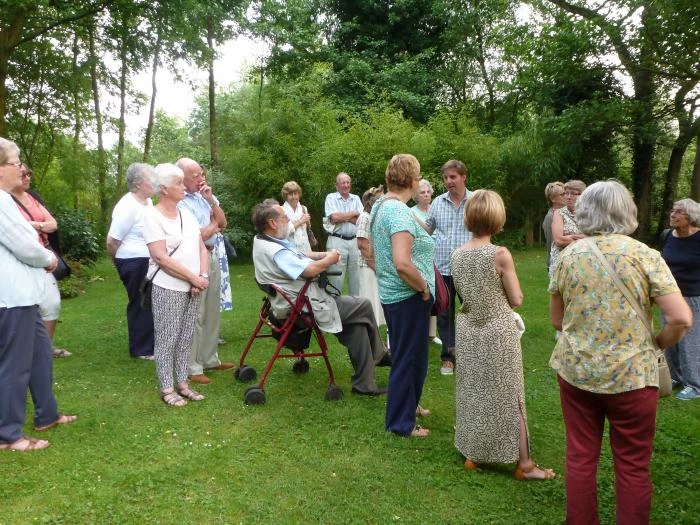 With a huge number of unusual (and even rare) plants, the garden is paradise for plant lovers, who went round identifying particular gems. For those of us who were less-knowledgeable, it was instead a place of beauty and tranquillity; a place to enjoy just sitting and relaxing, surrounded by foliage and flowers, on a summer's evening.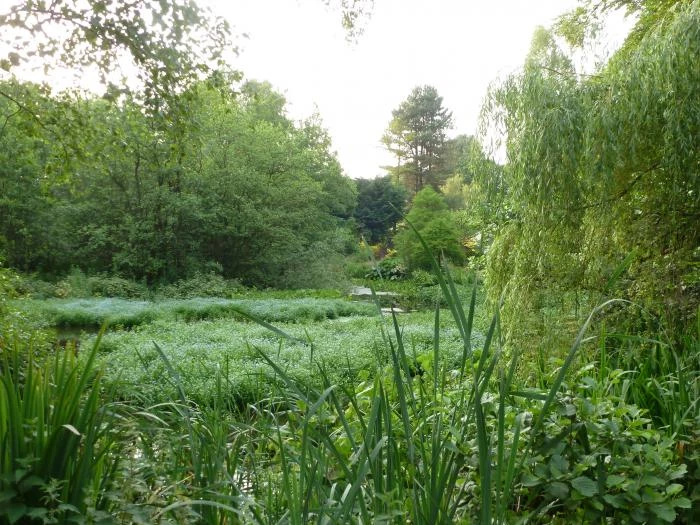 The complete tour of the garden, with Andrew's commentary, took about an hour and a half, after which we were summoned by Andrew's wife, Angie, who had freshly-baked (and delicious) scones, cream, jam and tea ready for us in the garden's tea room – the perfect conclusion to a perfect evening.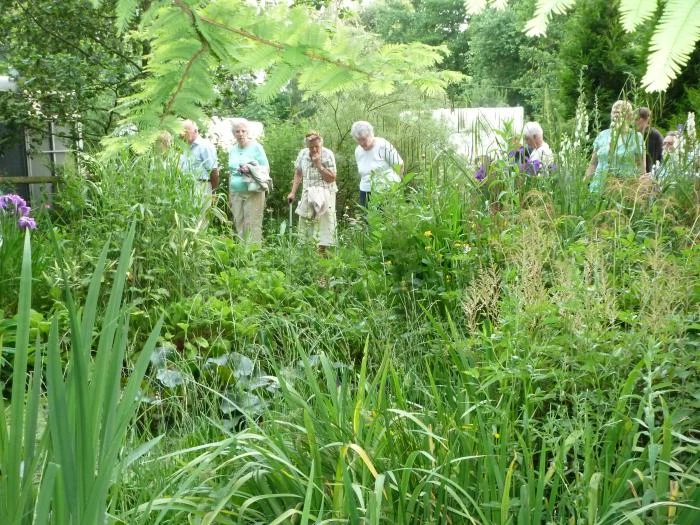 However, you can't keep gardeners away from a plant sale, though, and quite a number came back to the cars bragging about their 'finds'!
It was surprising that so many members had not visited the gardens previously. The Overland family weren't surprised, though. They describe their 8 acre garden as a 'hidden gem' and are used to people who know the area well still having no clue where the garden is.
If you would like to have a look, travel on the A556 towards Sandiway lights but turn left (down Stonyford Lane) – the last left turn BEFORE the lights (just after the Lounge eatery on the right) – and then turn SHARP LEFT immediately after the railway bridge.
They serve excellent sandwiches, cakes & coffee, too!
Photographs by Doreen de Cani