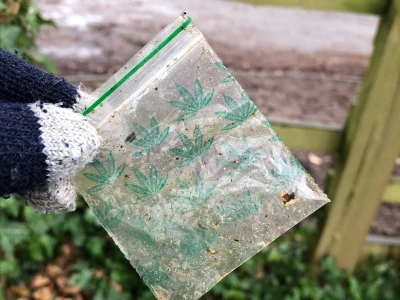 Several items of suspicious waste relating to drug and substance abuse and littering have been around areas of Tarvin, Especially the Woodlands and around the Scout hut.
Jack Makin, (Police, Tarvin & Kelsall PCSO) says:
"We are still seeing reports of youths gathering in groups around Kelsall and Tarvin.
There are also reports of drug taking with a strong smell of cannabis from behind the community centre in Kelsall and the woodland walk in Tarvin.
If you witness something similar could you please report to 101 and the police can then send resources out to try and tackle the issue. Thank you."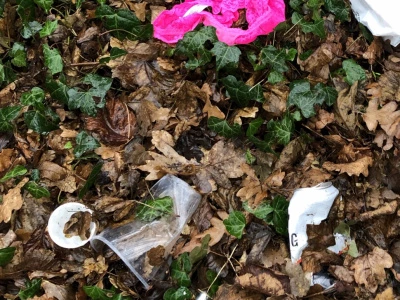 This litter was found at the top of the woodland walk today in the corner near the horses:
Drug and aerosol paraphernalia, a thong! Evidence of human waste and lots of litter.
If reporting to the police, please dial 101 and give whatever details you can to enable the police to follow up. Mobile phones can be used to take photographs of suspected vehicles involved in dealing, but please do not put yourself at risk. Memorising the numberplate will be sufficient.