A Tale of Two Tickets
The sale of tickets to two forthcoming events at the Community Centre has been quite different. Tickets for Beryl on October 16th now stand at 60, whereas tickets for the Jazz in the Village concert are more modest at under 10.
Sue Hardacre for the Community Centre explains -
"The Community Centre try and offer a wide range of activities and events and we understand that not all will appeal to everyone. We always struggle a bit with music events, perhaps because taste in music can be very personal and specific. Ian Miler and Dominic Spencer who have created Jazz in the Village are accomplished performers, who play classic tunes in a reflective and melodic style, do go to their website millerandspencer.co.uk and listen to the music downloads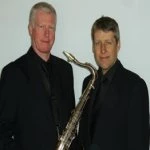 If you think it's for you, tickets are just £10 and are in the Post Office now. We only need about 30 more to make a good evening – but would welcome more with pleasure!
The success of the tickets for Beryl is largely because of the appeal of the play reaches a greater potential audience than just Tarvin. I have contacted lots of cycling clubs and it's enthusiasts from these that are fuelling the sales.
I have been known to accost Lycra – clad cyclists to promote the piece!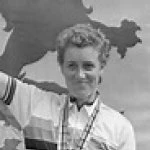 I know that Tarvin people tend to leave ticket buying to the last week but I would hate it if we sold out to 'outsiders' and locals could not attend. The Main Hall is large and I think we can comfortably seat 120 but if you know you want to come, do go to the Post Office and secure your seats now.
Even if you are not a cyclist, you will enjoy a wonderful story of an amazing athlete, a story of dedication told with warmth and humour. Bring the kids, especially if they are keen sports fans, its suitable for anyone over 12."