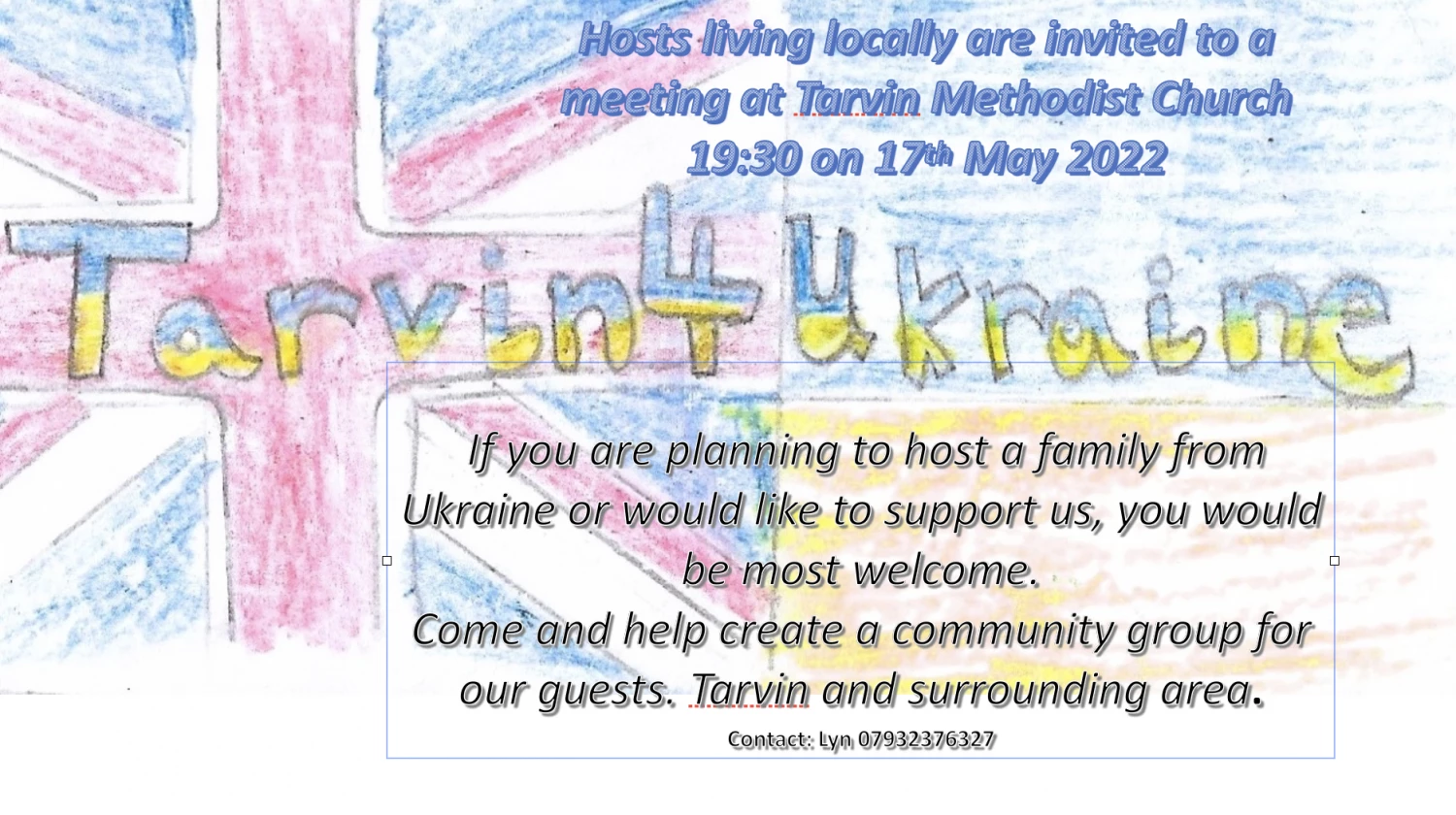 Tarvin 4 Ukraine MeetingTuesday  17 May at 7:30pmTarvin Methodist Church
This will be the first of many meetings for families who are hosting or who are hoping to be matched with a Ukrainian family.  
Also open for anyone who is looking to help in some way.
Ed: I love the design concept of this poster  - Wishing all hosting families and their guests all the best for what will be a challenging for all, rewarding and enlightening experience.