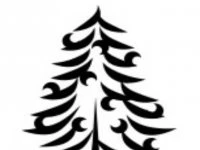 Plans are now being made for this year's Christmas Market but we do need extra help so have decided to hold a Special Public Meeting next Monday, 2 March, as will be seen from the notice below. Do please come along to meet us and bring your ideas.
If you need any further information in advance contact Lyn. Look forward to seeing you.
SPECIAL PUBLIC MEETING OF TARVIN CHRISTMAS MARKET COMMITTEE
To be held on Monday 2nd March 2020 at:Tarvin Methodist Church 19:30
We are looking for people who can help behind the scenes and those who can give us a couple of hours of time on the day.
If you enjoy the Christmas Market and want to see another one held this year please join us on the 2nd March or contact
Lyn Hillier 07932 376327