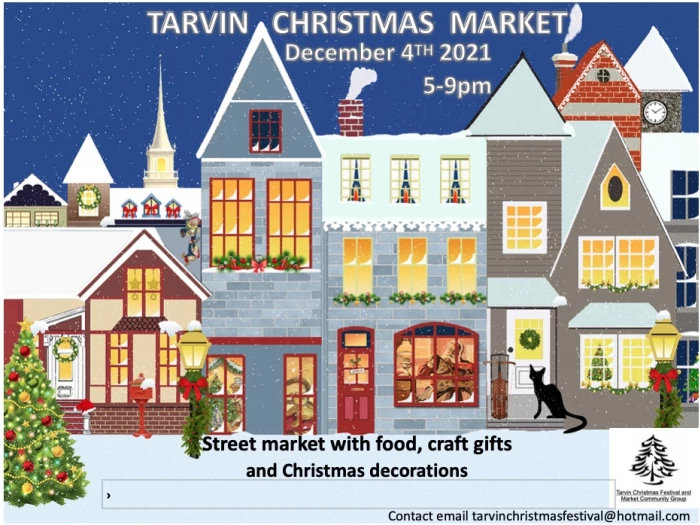 I don't know about you, but I am really looking forward to the Tarvin Christmas Market next Saturday!
After the disappointment of cancellation in 2020, I can't wait for the road to be closed and tore able  walk up and down the high street browsing all those lovely Christmassy stalls.  I'm determined to do some of my Christmas shopping at the fair. We all got some superb gifts there in 2019 that we couldn't have got anywhere else!
Father Christmas has had his booster jab and will be there! (No Appointment necessary)
As usual, the Methodist Church will have refreshments laid on, I hope they have that delicious warming hot fruit punch.
There will be a hot pancakes, and around 40 different stalls.

The market opens at 5pm and closes at 9pm
Join us for what promises to be another wonderful Tarvin Christmas Festival evening!
Happy Christmas Tarvin!