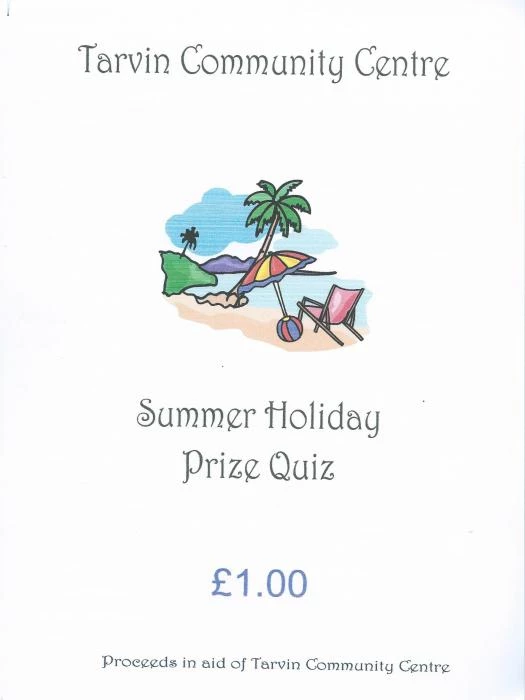 It was the 28th June this year when we published an article announcing Tarvin Community Centre's Summer Holiday Prize Quiz. Marking of quiz papers will being on Monday, 10th September, and so if you have not yet returned your copy, now is the time to get it back out of your pending file and use next few days to complete those couple of remaining questions that you promised to get back to when you had a bit of spare time!
For those hunting for where they might have put their copy, we have provided a copy of the front page of the quiz s an aide-memoire.
Copies should be returned to 72 Crossfields by midnight on Sunday.