Wood Anemone – Anemone nemorosa.
I am reliably informed by my woodland colleagues that there is a particularly fine show of wood anemones this year. The wood anemone is my favourite wild flower. They are so delicate, so seemingly fragile – and yet they are a really tough little plant that is capable of surviving in the most un-promising of situations. It is also fascinating that anemone flowers will open wide in the light of day, but close up as night approaches and then droop to protect themselves from dew. They will also do this if rain threatens.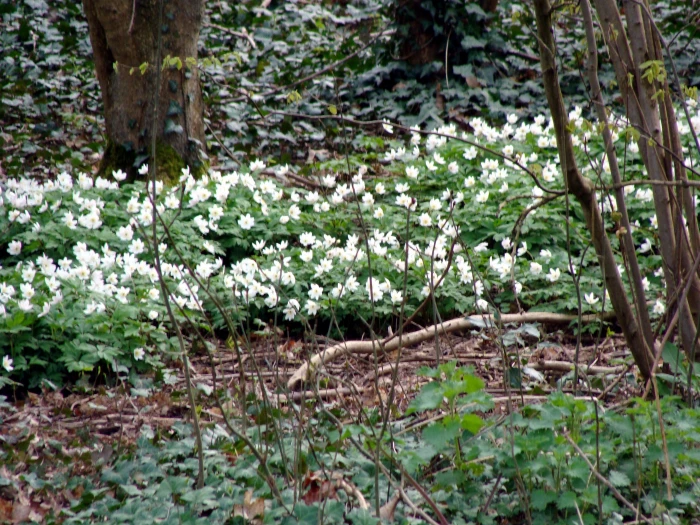 Tarvin woodland is fortunate to be able to boast huge drifts of these primitive members of the buttercup family. The star-like white flowers bloom between March and May, taking advantage of the time in the deciduous woodland before the canopy above them becomes too dense to allow sufficient light through. Strangely, the gorgeous flowers produce seeds which are largely infertile but the plant has long, tough, creeping root-stocks (called rhizomes) which run just below the ground and it is the growth of this root system that causes the spread of the plant, to form huge colonies over the course of many years in the moist soil of woods and thickets. The wood anemone is probably the parent plant of the huge family of Anemone coronaria – the crown anemone (more usually referred to as the garden or poppy anemone).
The Wood anemone has an extensive history and folk-lore. It is named after the Greek wind god, Anemos, (think of the wind speed measuring Anemometer) who sent his namesakes, the anemones, in early spring to herald his coming. This legend gives the flower its other common name of 'Windflower'. The Romans considered wood anemones to be a 'lucky charm' and would pick the first flowers to appear each year in an attempt to ward off fever. In contrast, the Chinese still call it "the Flower of Death" because of its pale, ghostly appearance.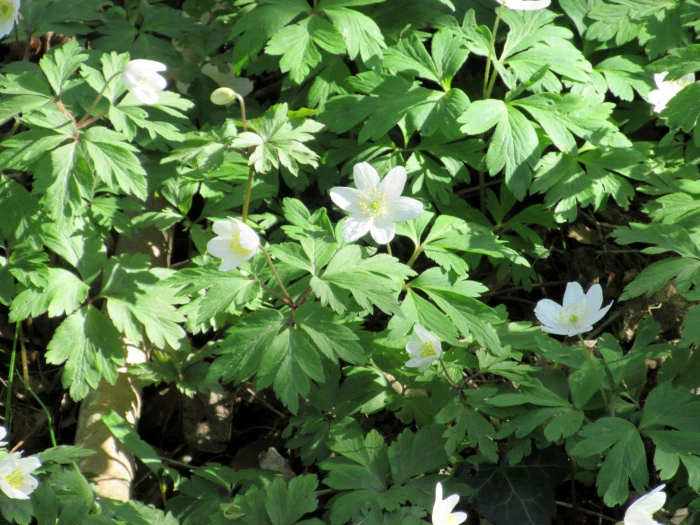 Richard Mabey (in his "Flora Britannica") tells of the delightful children's mis-hearing of the name, 'wooden enemies'. And that brings me to a final thought – despite the fact that the name is written as ANEMONE, how many of you reading this have transposed the second 'n' and the 'm' to give a word that sounds as "aneNoMe", rather than aneMoNe? It's interesting to listen out and discover how widespread this mis-pronunciation really is!