By Tarvin Webteam - 20th July 2018 6:00am
Tarvin Community Woodland has been recognised by the Green Flag Award Scheme that promotes excellence in Green Spaces. Tarvin joins two other green spaces awarded similar community recognition in Cheshire.
The green space is among a record-breaking 1,883 UK parks and green spaces that will receive a prestigious Green Flag Award or Green Flag Community Award — the mark of a quality park or green space. Of these, 299 are Community awards for places that are maintained by voluntary or community groups and Tarvin is one of three in Cheshire West.
This international award, now into its third decade, is a sign to the public that the space boasts the highest possible environmental standards, is beautifully maintained and has excellent visitor facilities.
Trust Chair, Stuart Exell said: "We are absolutely delighted to receive a Green Flag (Community) Award for the 9th year. We know how much quality green space matters to residents and visitors, and this award celebrates the dedication that goes into maintaining the woodland to such a high standard. The award reflects on the whole community because the judges look to see how people use and care for the facility, so thank you everyone".
International Green Flag Award scheme manager Paul Todd said: "We are delighted to be celebrating another record-breaking year for the Green Flag Award scheme, with more Green Flags awarded this year than last year. Each flag honours the thousands of staff and volunteers who work tirelessly to maintain the high standards demanded by the Green Flag Award. We are proud to have so many wonderful green spaces in the UK for people to enjoy, and hope that next year, we will award even more flags."
Note The Green Flag Awards Scheme, www.greenflagaward.org, is run by the environmental charity Keep Britain Tidy, under licence from the Ministry of Housing, Communities and Local Government, in partnership with Keep Scotland Beautiful, Keep Wales Tidy and Keep Northern Ireland Beautiful. Keep Britain Tidy is a leading environmental charity. We inspire people to be litter-free, to waste less and to live more. We run programmes including Eco-Schools, the Green Flag Award for parks and green spaces and the Blue Flag / Seaside Awards for beaches. To find out more about Keep Britain Tidy, our programmes and campaigns visit www.keepbritaintidy.org.
Melissa Woollam

I take my toddler walking through the woodland walk regularly but several times recently we have almost been knocked over by people cycling through. All I have had is a mouthful of abuse when I have complained as they say they are entitled to as there are no signs up saying they can't ride through. I seem to remember something mentioned about cyclists needing to dismount through the woodland walk but there aren't any signs telling them to do this.
Can you clarify if cycling is permitted through the woodland walk and if it isn't could signs be put up stating this as I fear this problem will only get worse now the summer holidays are upon us
popular recent storiesAlso in the news
Mon 30 Nov 6:00am | hits: 1,033
Everyday we see a large amount of data on Covid-19, mainly at National level. More recently we have been told that our area as part of Cheshire West and Chester is in Tier 2 from Dec 2nd.There has also been a lot of complaints about rural areas being grouped together with larger towns/cities and perhaps unfairly as usually the Covid rate is much lower in these areas.So what...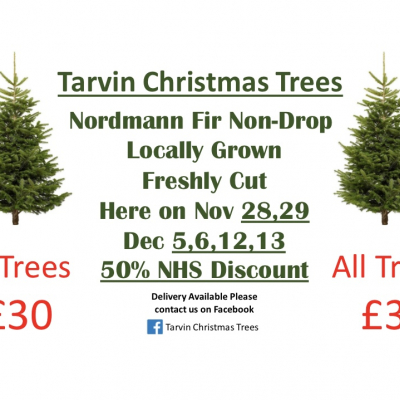 Thu 26 Nov 6:00am | hits: 973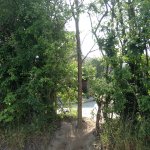 Sun 29 Nov 6:00am | hits: 901
The Council's special project this year had been to formalise the gap in the Ridgeway hedge to allow safe access to the footpath that runs along the side of the A54. The PC produced a plan but it requires the agreement of CWaC Highways. Because of COVID restrictions CWaC have been unable to carry out their safety assessment. The Council don't believe that much will happen in the next few...