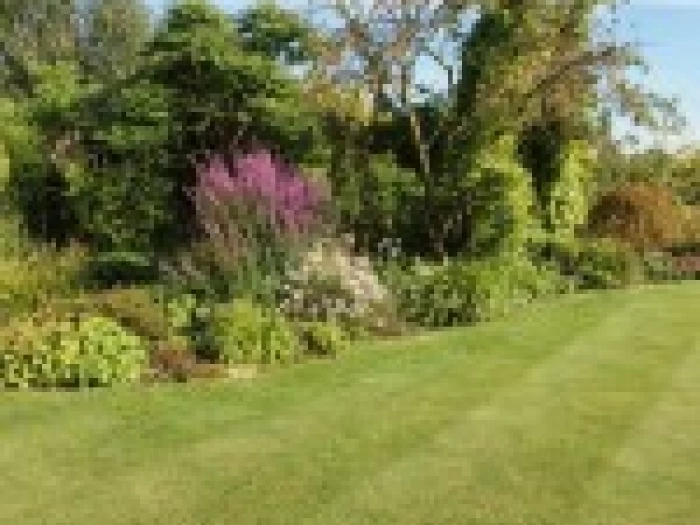 The evening of Tuesday September 20th 2016 saw the Edna Rose room well-filled, as members and visitors listened to a talk: 'Flowers for cutting', given by Christine Davies. It was illustrated, not by the usual PowerPoint show, but with a huge variety of the flowers that she had picked from her garden that day. She extolled the virtues of annual flowers to provide flowers for vases and arrangements and told members that their principal disadvantage – that they must be put into water as soon as they are picked – is readily overcome by carrying a small bucket of water when picking, rather than the old-fashioned lady gardener's trug. She also told us how pleased she is that jam jars have now become the fashionable thing to use as vases, since she has used them for years! Chris harvests flowers from her garden from spring until late autumn and recommended that, for anyone who likes a flower-filled garden, plenty of flowers in the house or for their flower arrangements, growing annual flowers delivers huge benefits.
Chris suggested that supermarket flowers can be significantly improved by mixing them with scented flowers from the garden, since scent is often absent from the mass-grown blooms. The range of colours available in even a simple cutting garden is huge, so it is usually easy to find flowers that will compliment the shop-bought ones superbly. She also pointed out that, unlike wild flowers (which require extremely impoverished soil and are consequently hard to keep going), annual garden flowers thrive in fertile soil. However, she warned against the danger of cramming too many plants into the space available – an easy thing to do since annual plants grow from seed each year and there is a strong temptation to put too many seeds (or the tiny plants) into the space. Not only do they need room in which to grow but the gardener also needs to move through them harvesting their flowers. Chris advocated growing them in (perhaps small-ish) blocks with a cane at each corner and sweet pea netting stretched across. This gives the plants valuable support whilst they are growing through the net and enables the gardener to move between the various flowers easily.
Chris and her husband Paul have lived at Fieldcrest, at Thornton Hough on the Wirral for twelve years now. The garden that they have created extends to about one and a third acres and is flat and south facing. Their intention has been to create a garden that is pleasant to look out on and to spend time in, attracts wildlife and allows them to grow their own fruit, vegetables, herbs and flowers. During her talk, Chris continually referred to her experience establishing her cottage garden as she described how to create a cutting patch of cut-and-come-again flowers that will give masses of blooms for month after month and she was able to recommended good shrubs, perennials and other plants for use as foliage as well as for their flowers. The Davies' garden is one that some of our members have visited, since it is opened as a part of the NGS scheme and, on other occasions, to raise funds for Cheshire Wildlife Trust.