The next meeting of Tarvin Gardening Society will be in Tarvin Community Centre on Tuesday July 21st 2015 starting at 8.00pm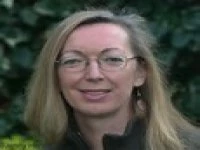 There will be an illustrated talk from Jenny Hendy on 'The essential guide to growing herbs attractively'.
Jenny Hendy is first and foremost a garden lover with a passion for enthusing others. Her fascination for plants and wildlife brought her into contact with gardening at a very early age and she later went on to gains an honours degree in classical botany.
After working for one of Britain's leading gardening magazines, Jenny opted for a freelance career, where, in addition to being an author, lecturer and TV guest presenter, Jenny's interest in garden design has developed into a thriving consultancy. As she says:- "Herbs make wonderful ornamental features in window boxes, in borders, or in their own self-contained space. In addition to being pretty, herbs have been valued for their medicinal and culinary properties for hundreds of years. Nothing beats the flavour of freshly picked herbs in dishes or teas, or the fragrance of the leaves as you brush past them on a summer's day."
Visit Jenny's website here
Membership of the Society costs very little – just £5 per year. Members then pay just £1 each time they attend a meeting. Non-members are always welcome at our meetings and pay £2 each time. A hot drink and biscuit will be served afterwards.