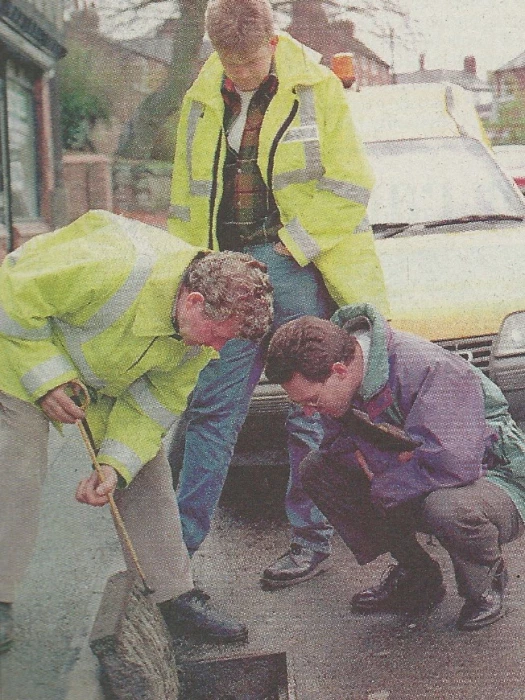 In October 1994, council officials were urgently searching for the cause of an unseemly and mysterious spill on the lower High Street of Tarvin. More specifically villagers reported seeing small amounts of raw sewage at the the bottom of Lower High Street for sometime and two people claimed to have sighted rats in a field not far from the spill.
Views varied from claims of over development of the the village causing an overload in the pipes of the drainage system to the more mundane suspicion that somebody had connected a foul water drainage system into the road gully, which can only cope with run-off. Unfortunately the outcome of council officials investigation was not carried in the report but Cheshire's highways department jetted the road gully free of any obstructions that could compound the problem.
The picture shows the council environmental officer, David Brownlow, with Ian Dutton and Bernie Groves of Cheshire County Council looking into the problem.