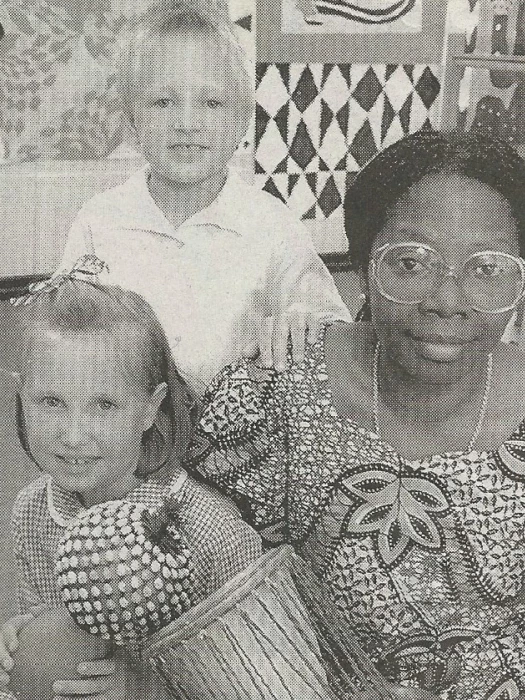 In July 1996, Miso'shi, originally from Ghana but now living in Lancashire, visited Tarvin Primary School as part of the children's multi-cultural studies.
Using a blend of African storytelling and traditional instruments the children were given insights into African village culture and then engaged in a number of workshops, including making jewellery out of paper. The workshops were subsequently followed up with two shows where the children, demonstrated the preparation of food using traditional African recipes with Yam, sweet potato and plantains, while at the same time wearing African dress they had made themselves.
The photograph shows Primary School pupils Emma Beaney and Richard Lievesley, both seven, with Miso'shi.