In early August 1994, pupils at Tarvin Primary School had an active and varied end to their summer term.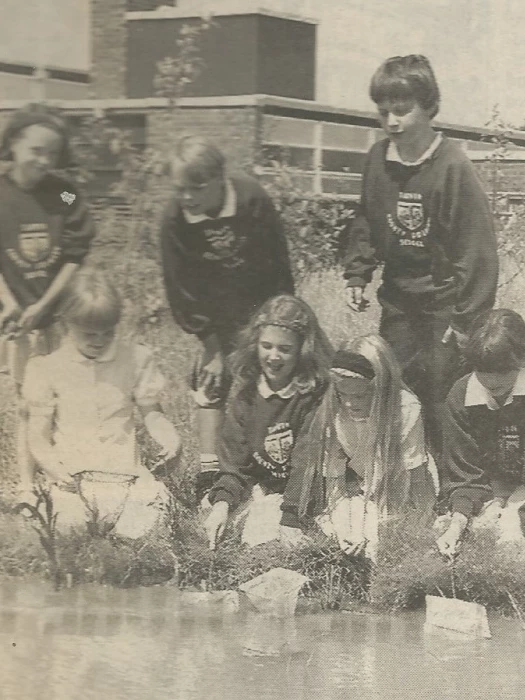 For Alexandra Brunt, Sarah Cleary, Dominic Murgatroyd and Stephen Eames, all aged 10, and Laura Wilson, Charlotte Hopkins, and Jodie Robinson, all aged 9, it was dipping into the school pond.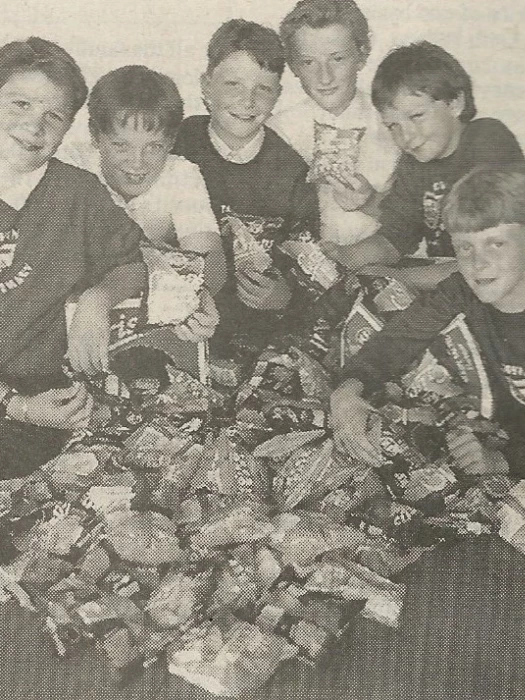 For cancer research class six pupils Matthew Bolton, 10, Peter Scully, Matthew Hopkins, Guy Rocket, Richard Arden, and Stephen Woodward, all aged 11, were running a pop and crisp stall the raised a grand total of £82.30 for the charity.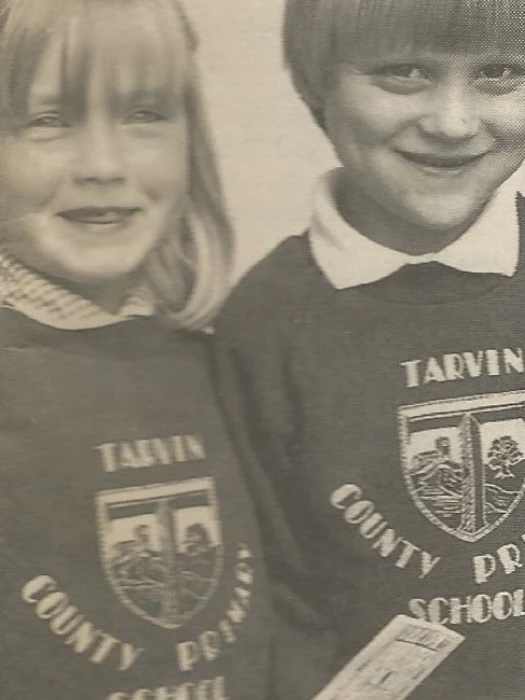 And last but not least, infants Oliver Kempski and Emma Thomas, both aged 6, are are pictured with the programme from their infants' end of term concert.
Ed: Click on the photographs to enlarge and get a better view.