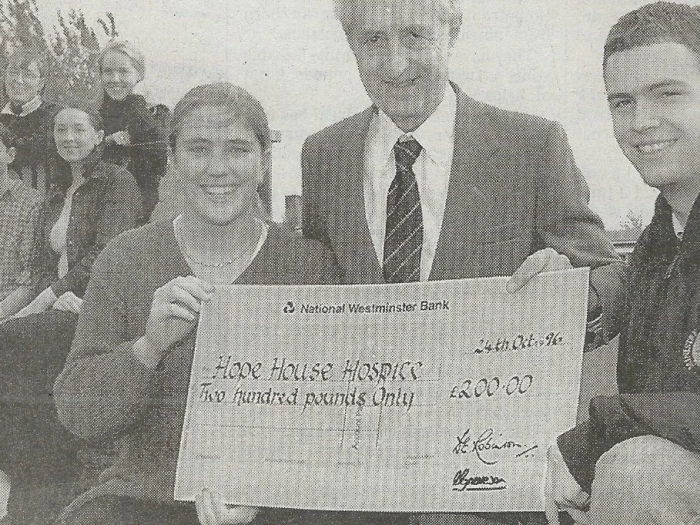 In November 1996 Tarporley High School enjoyed a day of courtesy & hospitality to raise money for the Hope House Appeal. 
The lower sixth form students decided to hire themselves out to fellow pupils as they offered to carry bags, save places in the dinner queues, act as their waiters and provide homework tops – all for the right price! The plan helped to raised £200 pounds for Hope House children's hospice, Oswestry, Shropshire. The cheque was presented to Dr Peter Aston, was the medical adviser and trustee for the hospice that cares for terminally ill children.
With Dr peter Aston are sixth formers Chris Grieveson, from Bunbury, Laura Menzies, of Tarvin, Claire Gale-Hasleham of Chester, Anna Poulter and Matthew Hardacre both of Tarvin, Julia Barnett of Tarporley and Emma Dytch of Alpraham.  All students were 17.
Ed: You will need to click on the photograph to see all the students