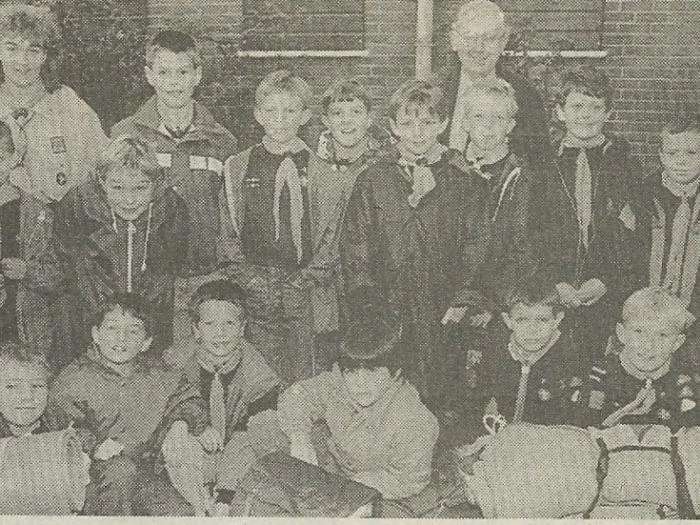 Members of the 1st Tarvin Cub Pack spent an enjoyable, but soggy, September weekend at Queen Charlotte Wood, Alvanley.
Eighteen cubs, along with Akela Helen Plenderleath, David and Edna Woodfin, Elizabeth Bradley and camp cooks Pete and Ruth Sheen, managed to finish a hike to Jacob's Ladder on the Sandstone Trail at Helsby without getting wet but the rest of the time was spent dodging showers.
Under the circumstances it was perhaps fortunate that the photograph was take before they left for the camp!