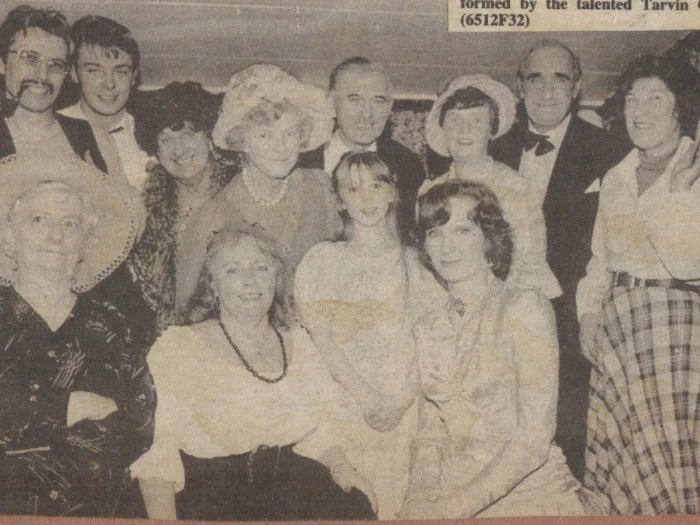 Another photo from the Tarvin History Group's scrapbooks for February 1988 is described as a "Nostalgic trip back to the days of Olde Tyme Music Hall!"
Enjoyed by pensioners and school children this night of entertainment was held at Tarporley's Royal British Legion Club.
It was organised by Tarporley Rotary Club and performed by the talented Tarvin Concert Party!
Ed:'Do you recognise anyone?"
Click on photo to enlarge