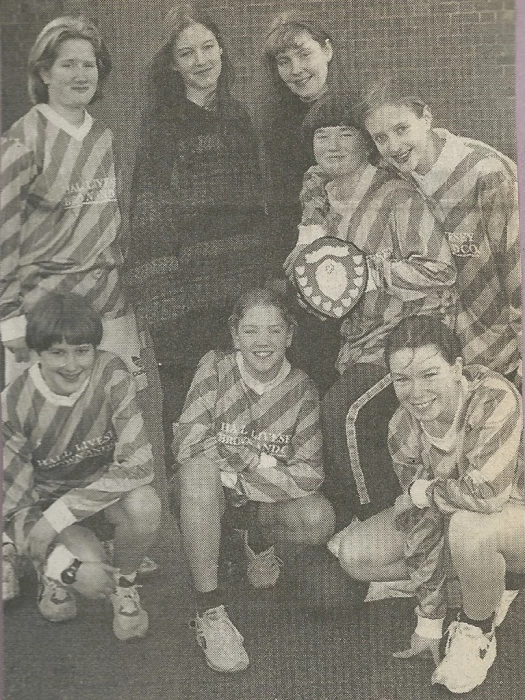 For the second time in February 1994, Tarporley Hish School was in the news for sporting success. Following success of their hockey team, the under 13 girls' soccer team was successful in winning the Chester and District U13 five-a-side tournament.
What made the result even more pleasing was that the team was coached by sixth formers from Tarvin, Ali Hardacre and Kay Burgess. as part of their sports leadership course.
The photograph shows the two coaches and team members Clare Beresford, 13, of Winsford, Kate Piggin, 12, from Tarvin, Matilda McLucky, 13, of Tarporley, Tiphanie Moore, 12, of Cotebrook, Nikki Jones, 12, from Tarporley, Catherine Menzies, 13, of Tarvin, and not pictured, Sara Johnson, 13, of Kelsall.