At the end of 1990, two groups of Tarvin locals took on walking challenges.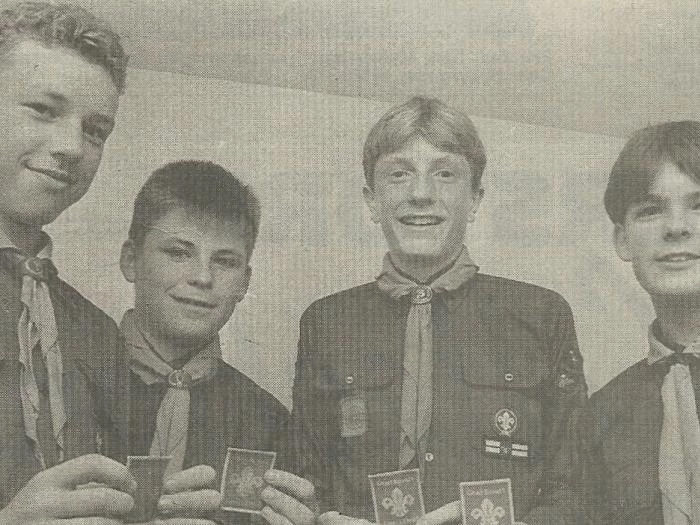 In November four teenagers were presented with their Chief Scout Challenge badge after completing a 35 mile expedition across Anglesey.
The photograph shows Barry Done, Tom Poulter, Richard Millar and Greame Couturier with their badges.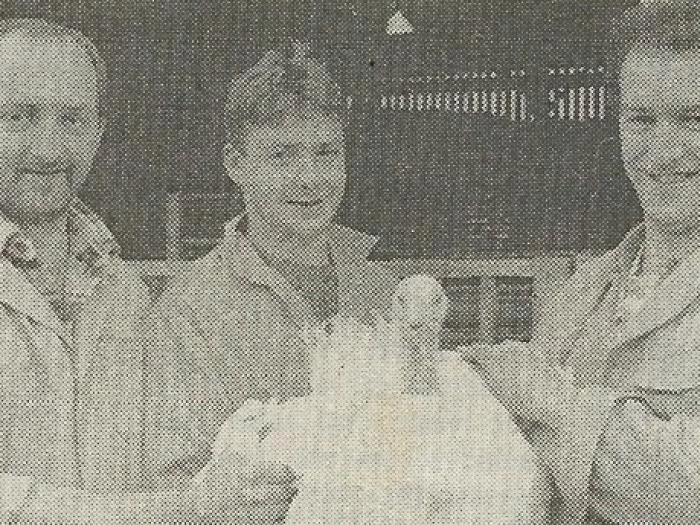 Then in mid-November, three workers at British United Turkeys were reported to be planning to walk the Sandstone Trail in both directions so that they could afford to buy a guide dog for the blind. The 64 mile marathon was planned to start at 10.30 am at the Horse & Jockey pub in WhitChurch on 7th December and expected to take around 14 hours.
Ed: While the scouts clearly achieved there objective, the History Group records do not reveal whether the Marathon Mates achieved their's. Can anyone answer this question?