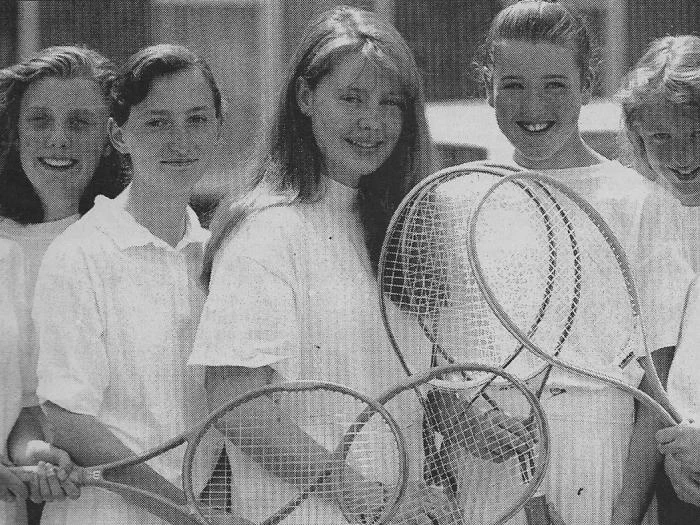 "Courting" publicity in August 1993 at Tarporley High School are members of the under 18s and juniors tennis teams (see photograph) who had just scored successes in major local tournaments.
Under 18s players, Joanne Ollier, Julia and Janet Worrell and Kay Burgess scooped the honours in the Chester district tournament held at The Queen's School.
Junior players, jenny Lawson. Sarah Walker, Rebecca Piggin and (not in the picture) Helen Barton took the runners up place in the same competition held at Christleton High School.
Ed: Click on the photograph to see the big picture.