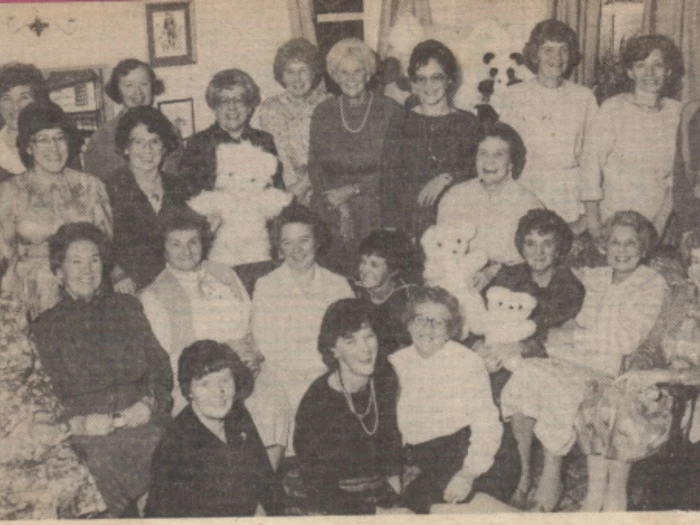 Continuing our articles trawling through the Tarvin History Group Scrapbooks for 1984, we will now take a look at the Third Scrapbook which covers the period from December 1984 to May 1985.
Over the next few months we will publish a series of articles using photographs and information first published by the Chester Chronicle on December 21st 1984.
We start with Tarvin Women's Institute and their Christmas Party which was held at the Dicken's Restaurant. The picture shows President, Jacky Bland, in the centre, can you name anyone else in the photo?
Click on photo to enlarge