February 2014
Here are the questions from the Tarvin Imp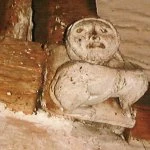 1. Which is the highest mountain in the Alps?
2. Who is generally regarded as the greatest Venetian artist of the sixteenth century?
3. Which charity merged with Age Concern to form Age UK?
4. Who composed the ballets "Daphnis and Chloe" and "Bolero"?
5. What kind of animal is an aye-aye?
Sorry no prizes just the satisfaction of knowing the answers!
Check out the website on the 26th February 2014 for the answers