By Tarvin Webteam - 12th September 2014 6:00am
September 2014
Here are the questions from the Tarvin Imp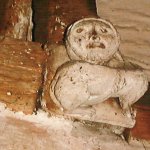 1. Which distinguished actor is the narrator for the BBC children's series "In the Night Garden"?
2. With whom did Karl Marx write the Communist Manifesto?
3. What is the name of the main auditorium of London's National Theatre?
4. Who was enthroned as Archbishop of Canterbury in March 2013?
5. Beartown Brewery is sited in which Cheshire market town?
Sorry no prizes just the satisfaction of knowing the answers!
Check out the website later in September 2014 for the answers
popular recent storiesAlso in the news