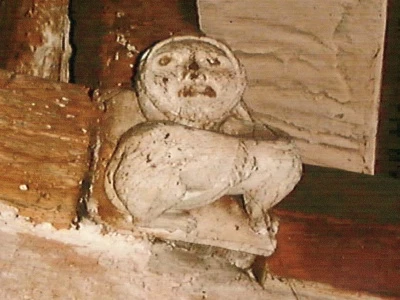 Tarvin Imp Brainteasers for – Saturday 14th January 2023
1 Which writer's last novel was "Jude the Obscure"?
2 In which US state is Plymouth, the settlement founded by the Mayflower pilgrims?
3 Harissa is a hot chilli pepper paste originating in which part of the world?
4 What is the standard length of a cricket pitch in yards?
5 In which English city could you see what is claimed to be a replica of King Arthur's Round Table?
The Questions and Answers for Saturday 7th January 2023
1 Who wrote the Booker Prize-winning novel "Midnight's Children"? – Salman Rushdie
2 Who scored England's first goal at the 2022 football World Cup in Qatar? – Jude Bellingham
3 Liquefied natural gas is imported to the UK and stored at a terminal on the Isle of Grain, in which English county? – Kent
4 What did William Caxton establish in London in 1476? – The first printing press in England
5 Which fashion designer is the daughter of a Beatle? – Stela McCartney