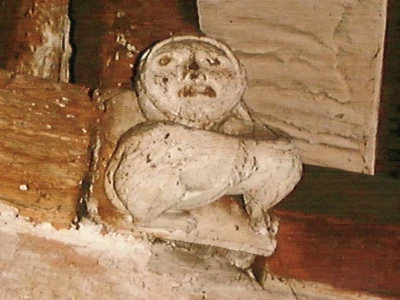 Tarvin Imp Brainteasers for Saturday 7th November
What kind of creature is a gar?
How many stripes are there on the flag of the USA?
Who is the deputy leader of the Labour Party?
Chester, Ellesmere Port and Neston and which other council were merged to form Cheshire West and Chester?
Who is the lead singer of the band Coldplay?
The Questions and Answers for Saturday 31st October
What is the family name of the Duke of Westminster? Grosvenor
Which planet is known as the Red Planet? Mars
Exmoor National Park lies in which two counties? Somerset and Devon
Is which city is Everards Brewery based? Leicester
What area of land is equal to 10 square chains? One acre
Ed: This week's Brainteaser is the one-year milestone edition and it is appropriate that we take this opportunity
to say a grateful thanks to Jane Lush for providing the 260 questions and answers this represents. If you have enjoined the challenge, or are wondering how you are going find things to do during the renewed lockdown, you might care to click on daily to our puzzle page where you will find a mental arithmetic challenge and three variations of Sudoko, in addition to the Classic version.